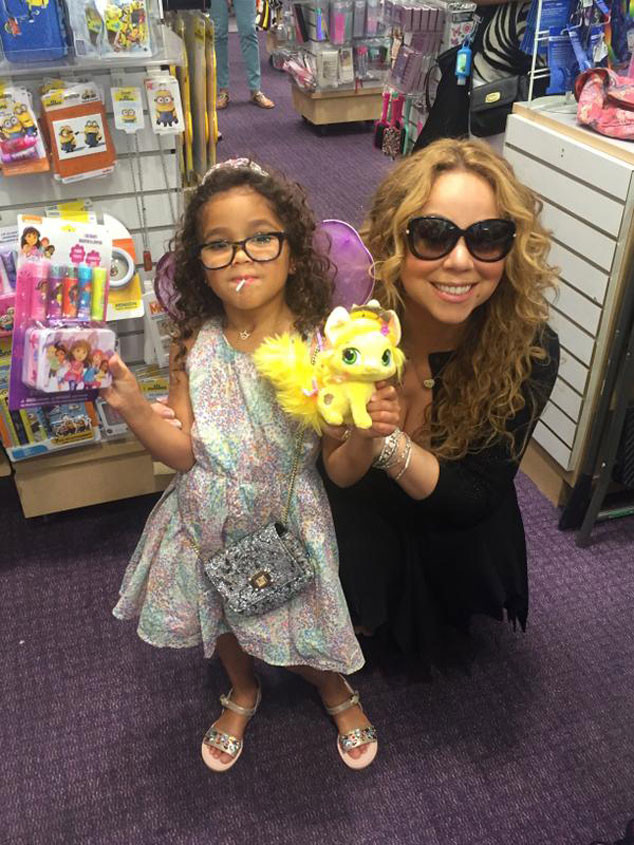 Twitter
Mariah Carey's daughter, Monroe, is following in her mommy's glamorous footsteps!
Over the weekend, the 45-year-old "Infinity" singer took her 4-year-old daughter to get her ears pierced and took to Twitter to share a photo from the milestone event.
"Roe Roe gets her ears pierced!!" Carey wrote with a pic of her and little Monroe together at a kids' store. Monroe sucks on a post-piercing lollipop while sporting an adorable dress, matching shoes and a glittery purse. Monroe also holds a few toys while Carey holds on to her only daughter, flashing a giant smile. Too darn cute.