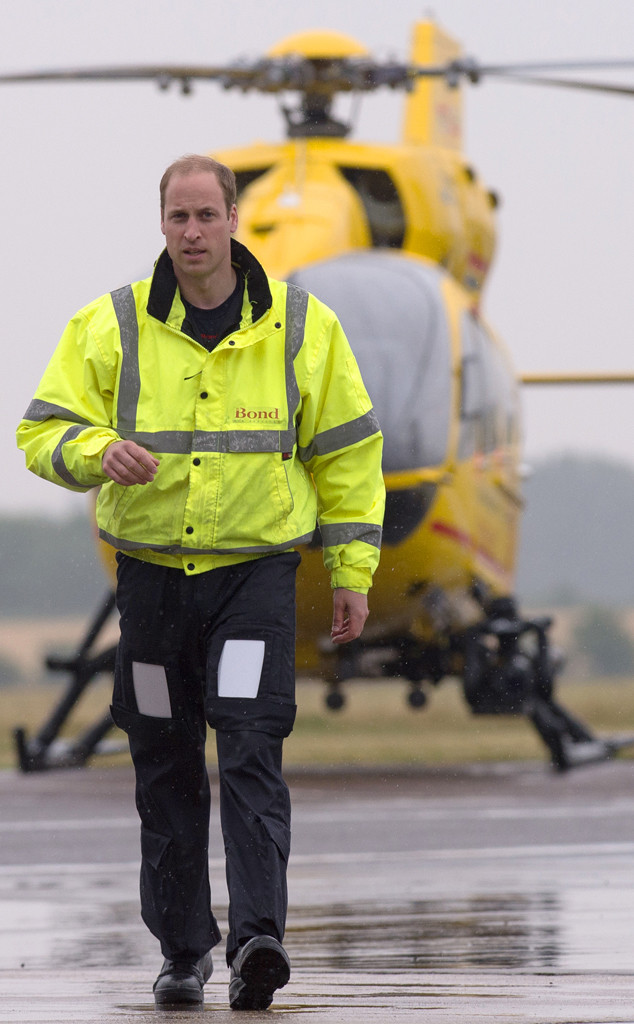 Stefan Rousseau WPA - Pool/Getty Image
Prince William is a royal, a father and now a hero!
The Duke of Cambridge has helped rescue a shooting victim in Suffolk, E! News confirms. As a helicopter ambulance pilot, the 33-year-old royal and his crew helped the save the life of a man who was shot in the stomach. William and his crew dropped medics off at the scene of the crime before transporting the victim to a nearby hospital.
Even though he hasn't been back at work with the East Anglican Air Ambulance that long—he waited until after Princess Charlotte was born—it seems that Wills is already seeing some major action during his day job. Shortly after returning, William completed his first mission, which involved transporting a man who suffered a heart attack to the Norwich University Hospital, according to Hello!.
When William isn't busy saving lives, he's commemorating those who do. The 33-year-old prince announced last week that Edward Ndiritu, head of the Anti-Poaching Unit for the Lewa Wildlife Conservancy in Kenya, is the first recipient of the Wildlife Ranger Award through William's conservation charity, Tusk Trust.