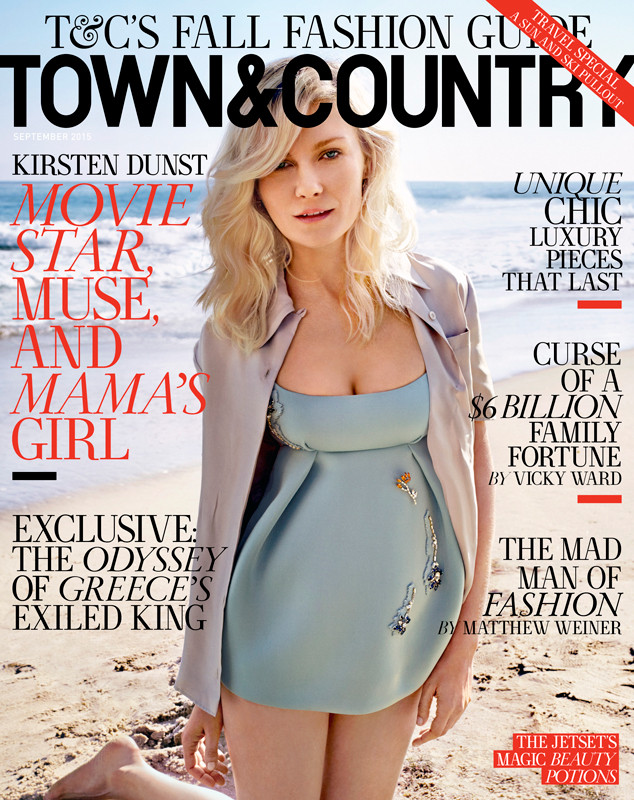 Cedric Buchet/Town & Country
At the age of 33, Kirsten Dunst has spent nearly all of her life working in Hollywood.
"What people expect of an actor is totally ridiculous," the Spider-Man star muses in the latest issue of Town and Country magazine, looking absolutely stunning on the cover in a pale blue Prada empire waist top and a pink button-down shirt while seated on the beach.
Those unrealistic expectations were eventually what led Durst to, as the magazine describes, her ''addiction to people pleasing" and she entered rehab in 2008 for depression.
"It's unfair that an artist is expected to speak really well in public and have skin tough enough to withstand sometimes really hurtful criticism, but also, in order to do the job, be really sensitive and in touch with their feelings," the Melancholia star explains."So all you can do is be yourself – just be who the hell you are."