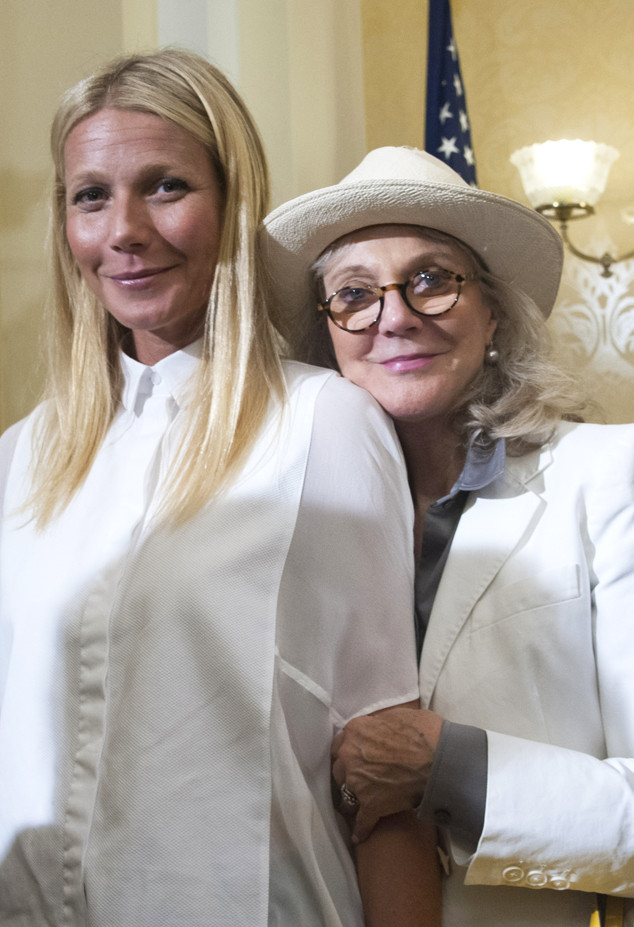 Kris Connor/Getty Images
Gwyneth Paltrow and mom and fellow actress Blyth Danner had a mother-daughter day in Washington D.C. on Wednesday to promote a cause close to their hearts.
The 42-year-old head of the health and lifestyle website Goop and the 72-year-old headed there to speak about their support for mandatory labeling of foods made with genetically engineered organisms, or GMOs, which are common.
The House of Representatives had last month approved H.R.1599, a bill titled the Safe and Accurate Food Labeling Act of 2015. It states that Food and Drug Administration "must allow, but not require" food containing "genetically modified organisms" to be "labeled as GMO" and also "regulate the use of the word 'natural' on food labels," according to Congress.