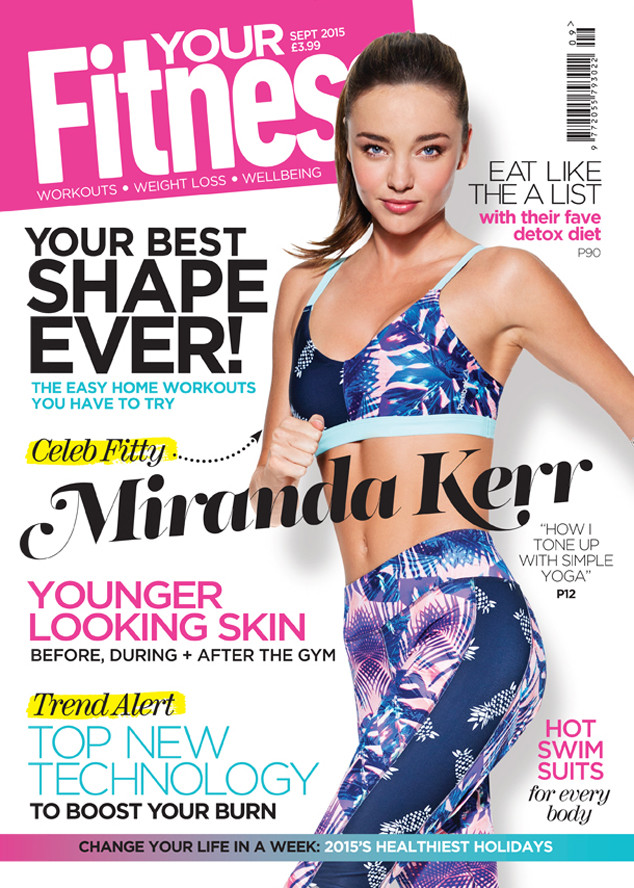 Your Fitness
We hate to break it to you, but Miranda Kerr works really hard for her amazing body.
The Australian supermodel recently revealed to Your Fitness magazine how she keeps in tip-top shape, citing yoga and Pilates, a balanced diet and playtime with her 4-year-old son, Flynn, as major factors.
"I try to do at least half an hour of yoga every day and then I add Pilates and some strength training with weights and resistance bands to elongate and tone my muscles," Kerr said of the popular workout routine she fell in love with more than 12 years ago. The 32-year-old admits her experience with gymnastics helps, "keep that core strength and flexibility."