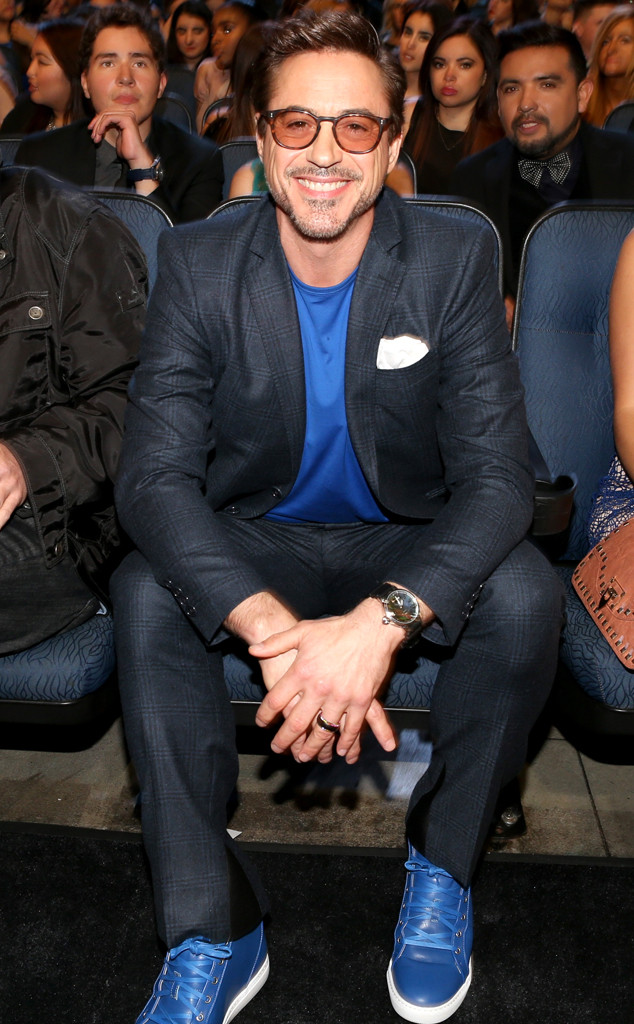 Christopher Polk/Getty Images for The People's Choice Awards
Drumroll, please...
Robert Downey Jr.. earned a mind-boggling $80 million this year, landing him the top spot on Forbes' list of the World's Highest-Paid Actors for the third year in a row.
What does one have to accomplish to achieve such an esteemed Hollywood accolade? Well for starters, playing one of the most popular superheroes of all time can't hurt!
Although the 50-year-old only appeared in two films from June 2014 to June 2015—The Judge and Avengers: Age of Ultron—his global star power undoubtedly helped carry both box office hits all the way to the money tree. Avengers: Age of Ultra ranked in $1.4 billion worldwide, and Forbes estimates Downey will earn $40 million for his upcoming Iron Man reprisal in 2016's Captain America: Civil War.