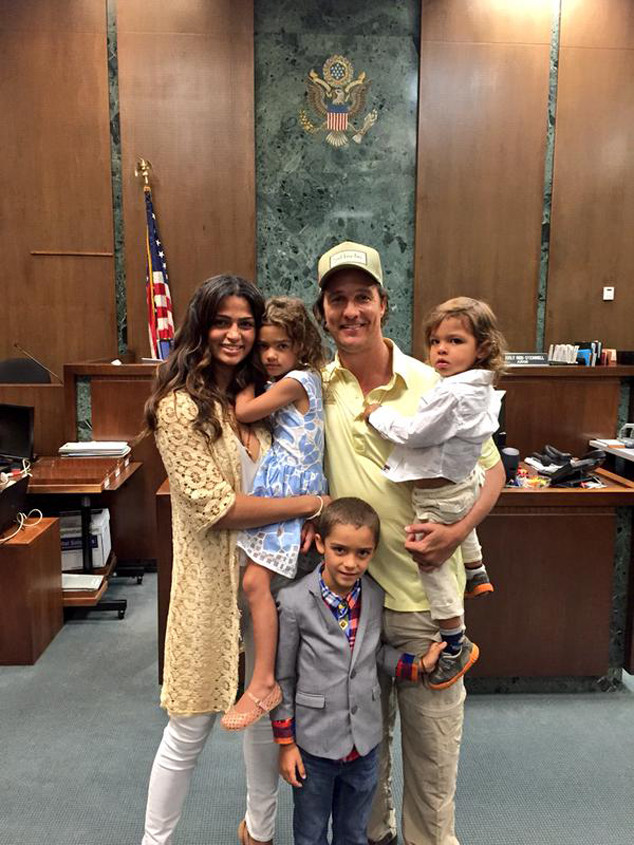 Twitter
Camila Alves can officially call the United States home!
The model and designer may have been staying quiet on social media in recent weeks, but as it turns out, Mrs. Matthew McConaughey had some big plans in the works.
"Sorry all! I was gone for a bit and had to disconnect to connect in Thailand and Cambodia!" she wrote on Instagram Tuesday afternoon. "First day back and look what I just went thru."
Lo and behold, Alves joined her husband and three children at the courthouse for a special ceremony.
"It is with great pride and honor that I am happy to say I now hold an American passport!" the Brazilian-born beauty wrote. "I have so much respect and appreciation for this country…#newUScitizen." (She shared the sentiment in Portuguese as well.)