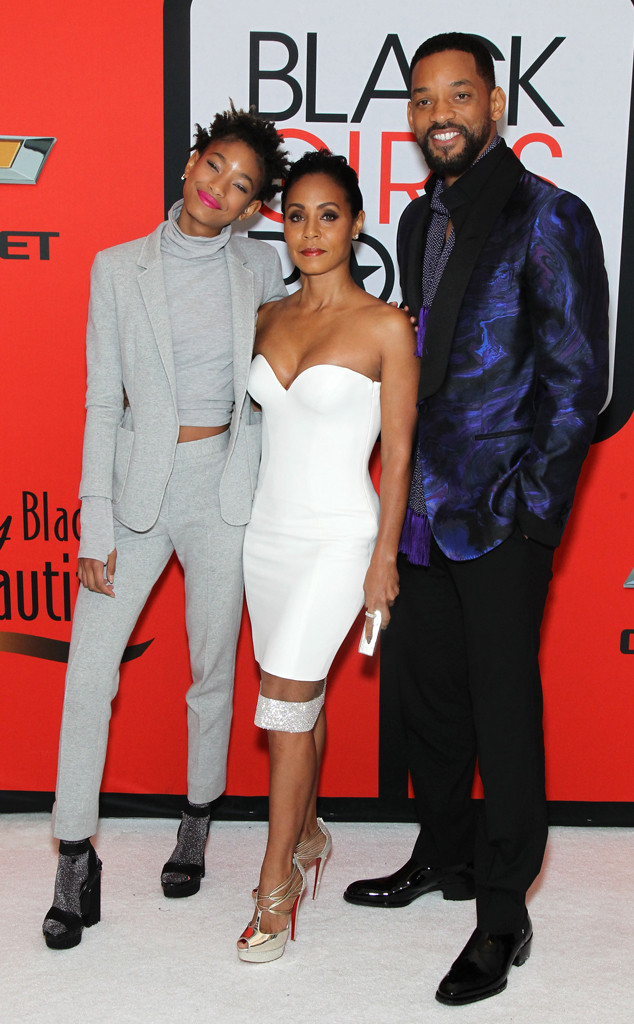 Bennett Raglin/BET/Getty Images for BET
In case there was any doubt, the Smith family sticks together.
Just one day after Will and Jada Pinkett-Smith shut down a report claiming they are getting divorced, their youngest child, 14-year-old Willow, took to Twitter on Tuesday to laugh off the fabricated rumor.
"The media thinks my parents are getting divorced like every second hahaha !" the singer wrote on the social media site, debunking the incorrect story.
Willow's tweet comes just one day after her father, via Facebook, blasted the recent divorce rumors surrounding the couple, who have been married for nearly two decades. Over the course of their relationship, divorce reports have been repeatedly plagued the pair, although it seems to only make their marriage stronger.