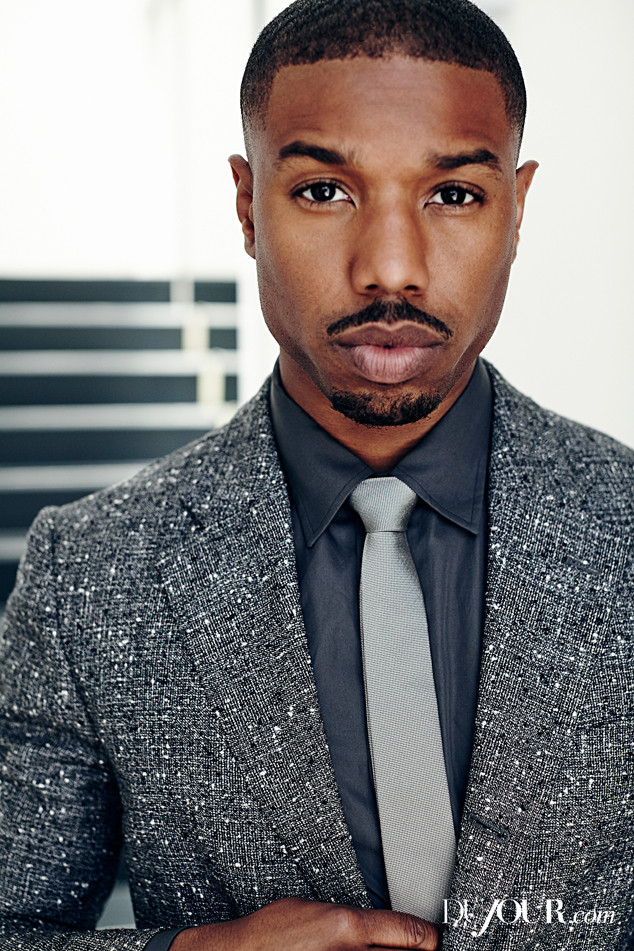 DuJour
Michael B. Jordan has been popping up everywhere, and his rise to mega-stardom shows no signs of slowing down anytime soon.
The Fantastic Four star has been toiling at acting since he was a kid, so with major roles such as Fruitvale Station and That Awkward Moment now under his belt, Jordan finds himself reflecting on those early days. In a recent interview with Dujour magazine, he talks about working at the age of 12 opposite a then-revered Bill Cosby.
Describing the sitcom star as intimidating and motivating, Jordan says Cosby taught him a lot on set. (It appears that the mag didn't grill Jordan about his thoughts on Cosby now.)
"He commanded that set; that was his show," Jordan says, referring to the late-'90s sitcom Cosby. "He demanded a professionalism from everyone." Cosby taught him to how to embody his character, a trick that taught him about unparalleled dedication, no matter the cost.