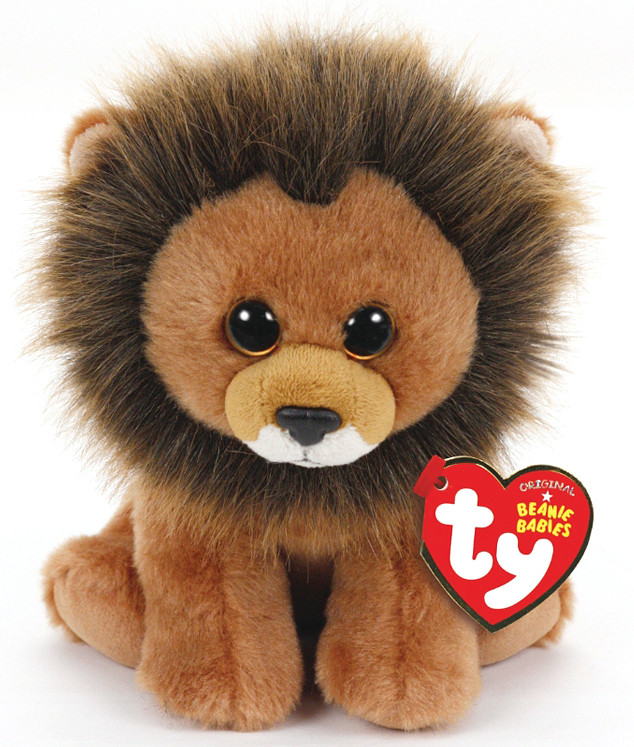 Ty Inc
There isn't a thing anyone can do that will bring back Cecil the Lion after his brutal killing at the hands of hunters last week. Sure, people can yell and scream and try to put the a--hole dentist who shot him out of business, but in the end that's not going to do any real good for Cecil or his lion brethren.
But Ty Warner Company is trying to change that. You remember TY, right? They're the makers of the beanie baby, a.k.a. the company that took all of your hard-earned allowance and babysitting money for all of your elementary school years. (It was worth it, though, wasn't it?).
The stuffed animal makers just announced that they'll be memorializing Cecil the Lion in fabric forever—he's getting his very own beanie baby.