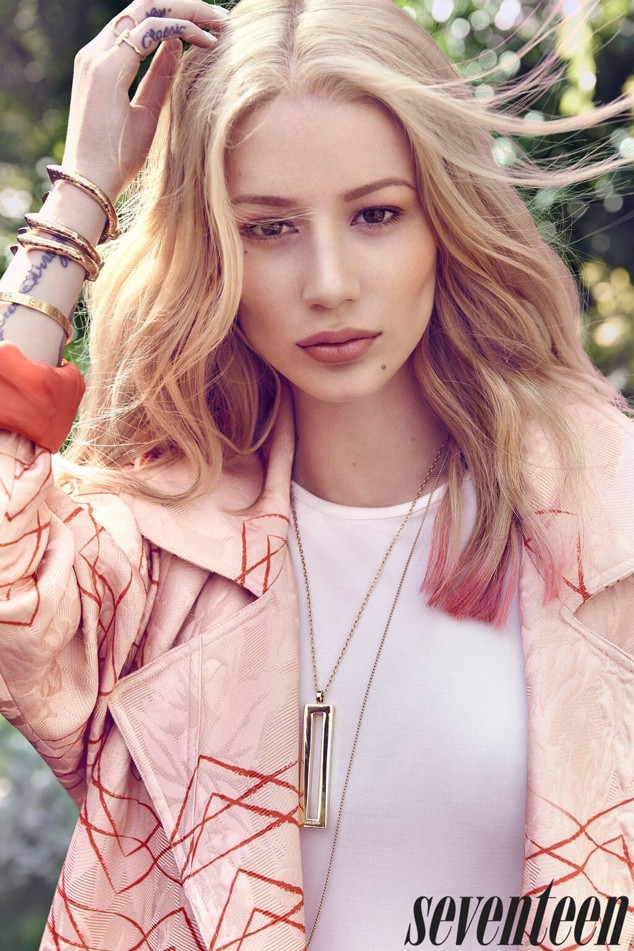 Max Abadian/Seventeen
Recognize Iggy Azalea?
If the answer is no, that's understandable. The 25-year-old "Fancy" rapper was photographed by Max Abadian for Seventeen's September issue, and in the accompanying cover story, she spokes candidly about getting breast implants.
"Your perception of yourself can change a lot over time, so I think it's important to wait and make sure it's the right choice. Plastic surgery is an emotional journey," said Azalea, who first confirmed that she got a a boob job in late 2014 in Vogue's March issue. "It's no easy feat to live with your flaws and accept yourself—and it's no easy feat to change yourself. Either way you look at it, it's a tough journey. There are things that I didn't like about myself that I changed through surgery. There are other things I dislike but I've learned to accept. It's important to remember you can't change everything. You can never be perfect."
The pressure to be perfect is intense. "It's hard to be a woman in 2015 with social media. "There's so much more emphasis on taking pictures of ourselves and the 'likes' or people commenting on them," said the rapper, who boasts 7.6 million Instagram followers and 5.54 million Twitter followers. "There's a lot more pressure to look beautiful. Some days I just want to look like s--t and feel OK with that."