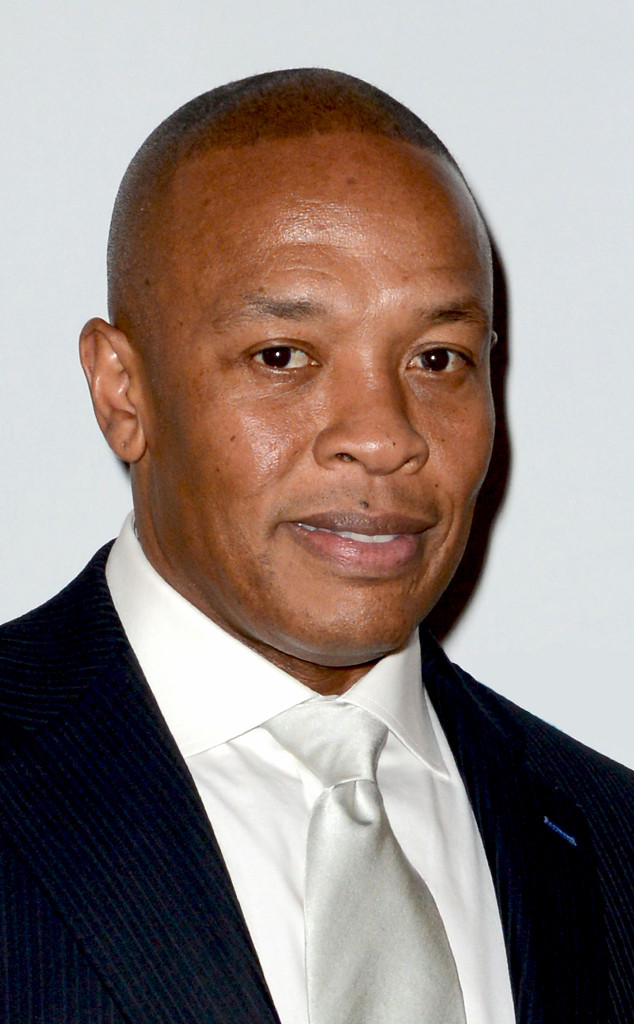 C Flanigan/Getty Images
After 15 years, Dr. Dre decided to go back into the studio to record his "finale" album Compton: The Soundtrack.
In Dre's weekly show The Pharmacy With Dr. Dre, which aired Saturday afternoon on Beats 1 radio, Dre got real with friends Ice Cube and Straight Outta Compton director F. Gary Gray.
"I found myself being so inspired by the movie that I started recording an album," Dre said of his new record Compton: The Soundtrack. "It's inspired by Straight Outta Compton, and I'm really proud of this."
"Ice Cube is on the album. Kendrick Lamar is on the record, Eminem is on the record, Snoop Dogg is on the record. All my friends came in, old and new. I worked with a lot of new and exciting musicians, producers, singers, rappers. And we all came together to build this thing, and it's going to be my grand finale. The record is crazy."