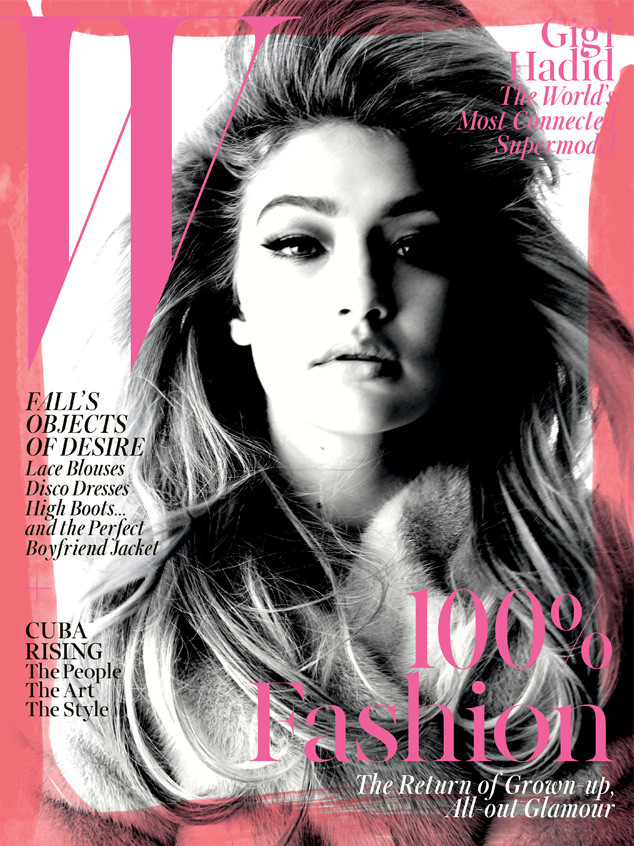 Steven Meisel for W magazine
Gigi Hadid is fashion's It Girl right now, or as W magazine calls their September cover girl, the "Post It Girl."
The 20-year-old is one of the "new-generation models" who has "built their fame online," notes Lynn Hirschberg, W editor at large. Gigi is well aware of her social media popularity, too, even telling the magazine matter-of-factly, "I have more than 4 million followers on Instagram."
"All the companies I work for want me to guarantee how much I'll post for them, but I'm not going to force my career onto the people who follow me," she adds. "I refuse to do 40 Instagram posts about any campaign."