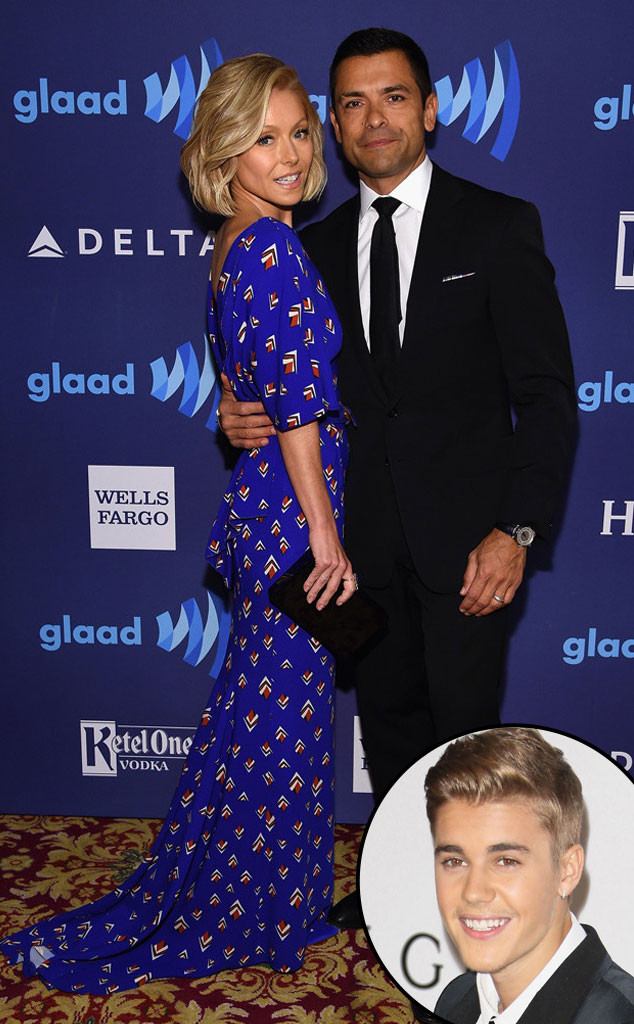 Mike Coppola/Getty Images for GLAAD, Getty
No one was more surprised than Kelly Ripa to find out 21-year-old Justin Bieber has a "huge crush" on her.
The pop star recently posted an epic throwback of the 44-year-old Live! With Kelly and Michael host in a bikini, captioning it, "Wow Kelly makes me feel some type of way no disrespect I know she's married! #bigcrush." But Ripa joked on-air the next day that she thought something might be wrong with him!
"Justin, I love you, you know that I've taken my daughter to 400 Justin Bieber concerts," she explained to the audience. "I do believe this is a cry for help. I'm worried about him."
She also explained that her husband, Mark Consuelos, couldn't even imagine where the "Boyfriend" singer could have even stumbled across a picture like that. "Mark literally said, 'Where did they find that picture?'" Ripa dished. "And I said, 'A dentist's office from 1980.'"
But while appearing on Watch What Happens Live Sunday, Mark was asked by a caller how he felt about Bieber's crush.