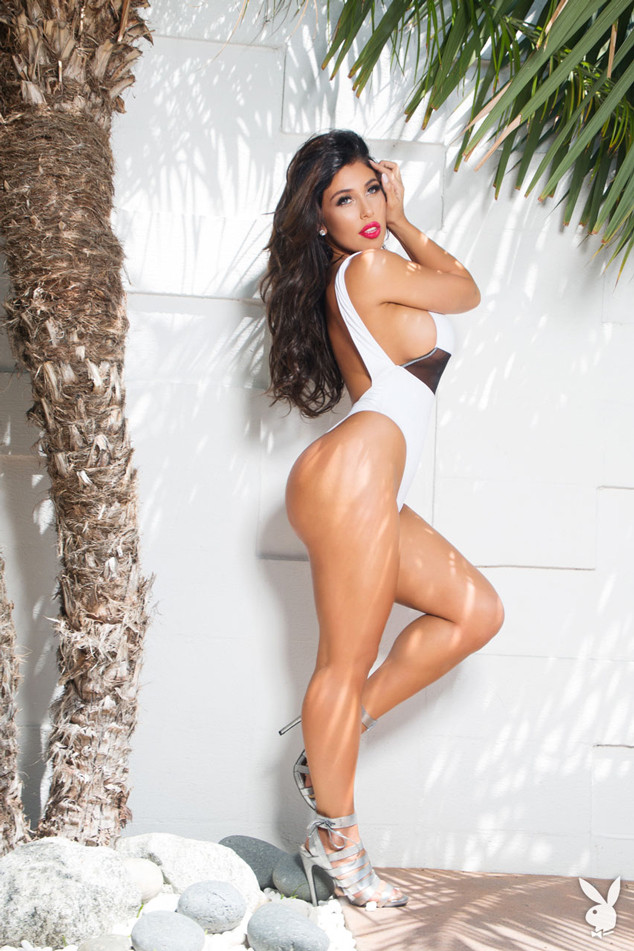 Playboy.com/Marya Gullo
We've got an exclusive first look at Carmen Ortega's Playboy.com spread!
The Hollywood Cycle star recently stripped down for a nearly naked photo shoot with the website. In all of the super-hot shots, the fitness buff flaunts her rock hard bod while mixing sultry lingerie with loose-fitting tees and jackets for an even sexier take on the "I woke up like this" look.
In one pic, Ortega shows off her incredible booty (and some major cleavage!) in a white bodysuit with black mesh cut-outs and sassy silver high heels.