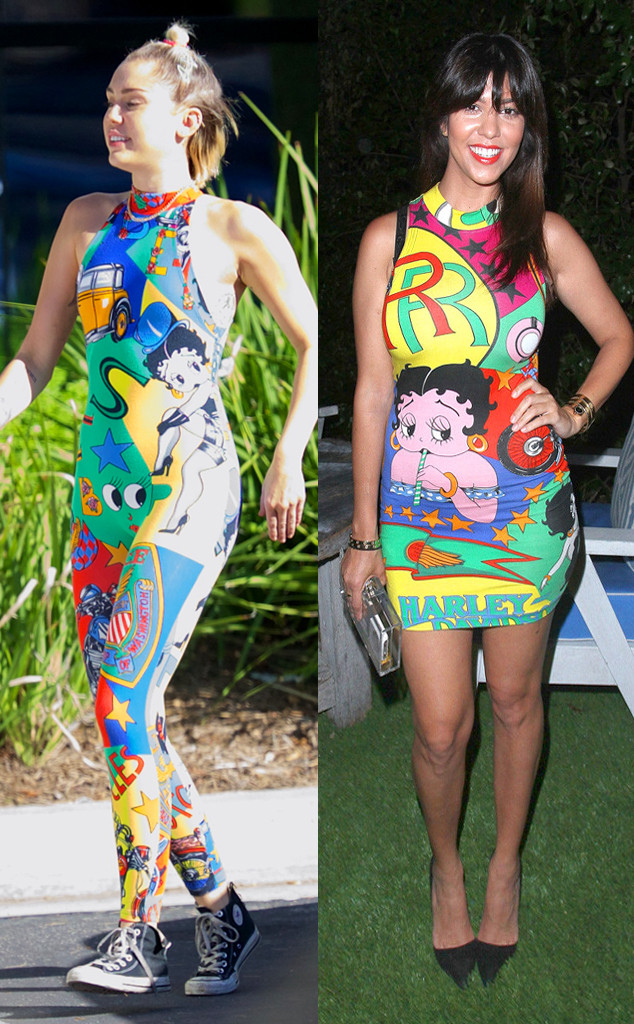 Splash News; John Parra/Getty Images
Miley Cyrus wore a rather flamboyant one piece that seemed pretty unique, but it's actually been done before. As in Kourtney Kardashian did it first!
The eldest Kardashian was the first to rock the vintage Versace outfit featuring Betty Boop, Harley Davidson and more.
While Kardashian wore the dress version several years ago in Miami, Cyrus took to a whole new level with this unitard which, may even be tighter than Kourtney's body hugging dress.
Earlier this year the ex-Disney Channel star accused Justin Bieber of stealing her short bleached blonde hair style, proclaiming, "Bitch stole my look!"
Oh, how the tables have turned Miley.