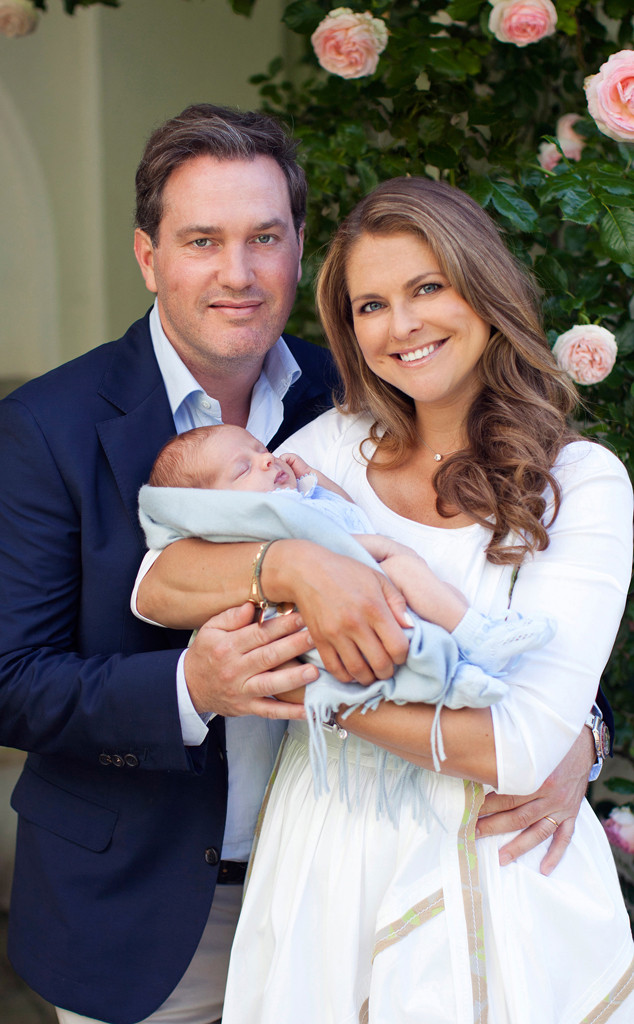 Brigitte Grenfeldt, The Royal Court, Sweden
It's officially adorable royal baby overload!
Recently we've been lucky enough to see brand-new photos of Prince George and Princess Charlotte, and now we get to have a closer look at Princess Madeleine of Sweden's newborn son, Prince Nicolas!
The Swedish royal posted several photos of her family on Facebook, including husband Christopher O'Neill and daughter Princess Leonore. The gorgeous portraits show the doting parents holding each of their beautiful babies.
"I'm so thankful to be a mother of two," she captioned a set of pictures on her page. "Both Leonore and her brother Nicolas are little angels!"
In one photo, Madeleine, wearing a white dress with a cardigan over, cradles baby Nicolas as he sleeps soundly in a pale blue blanket. In another, the gorgeous mom-of-two carries young Leonore, who looks adorable in a pink seersucker dress. The genetics in this family are truly unbelievable!