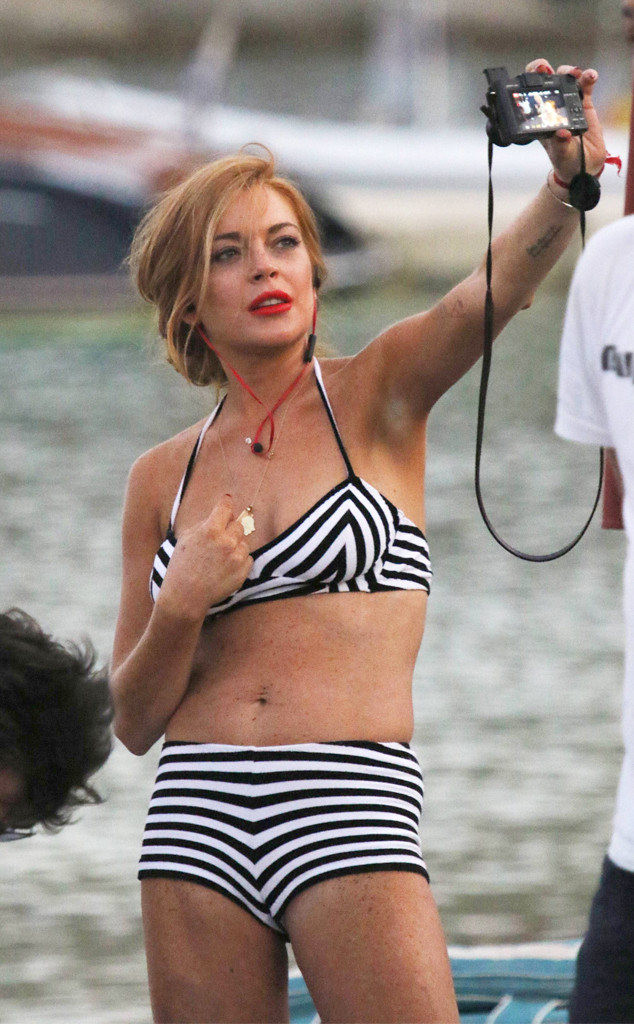 MAVRIXONLINE
Could we potentially have a Lindsay Lohan tell-all on our shelves soon?
The actress, who was fielding offers in the seven-figure range to tell her story from as many as 10 publishers back in 2013, posted an Instagram video recently that suggests something is in the works. Although it's unclear to really see what the star was recording, her caption was all that was needed.
"#ciaofornow @lavishalice happy birthday," LiLo wrote, and then added, "teaser for my book FYI #karma."
Ideally a book about Lohan by Lohan would delve into all of the peaks and valleys of her career and personal life, and a source told us when the offers were initially on the table that Lohan does indeed plan on penning a "deeply personal memoir" utilizing the many journals she has kept over the years.
However, it's not clear whether or not this is the same project.