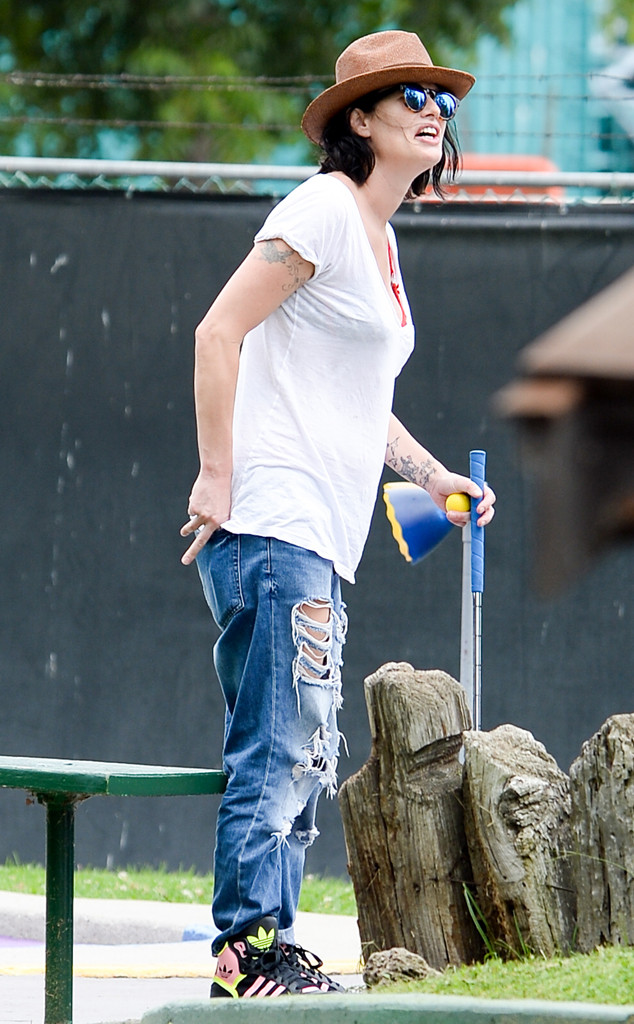 Dean
That was fast, girl!
It may only be two weeks since Lena Headey confirmed the birth of her baby girl. But that was plenty of time for the Game of Thrones star to get back into pretty impressive shape.
The 41-year-old actress was recently spotted enjoying a round of miniature golf with friends in Sherman Oaks, Calif. Lo and behold, photographers were able to capture her post-baby body in clear view.
Wearing ripped denim jeans, Adidas sneakers and a white tank-top, Headey looked comfortable and stylish for a summer day out. She completed her look with a fedora and bold sunglasses.
"Hello peeps. All good," Headey recently wrote on Twitter when announcing her baby's arrival. "Just fallen in unconditional heartbreaking divine love for the second time."