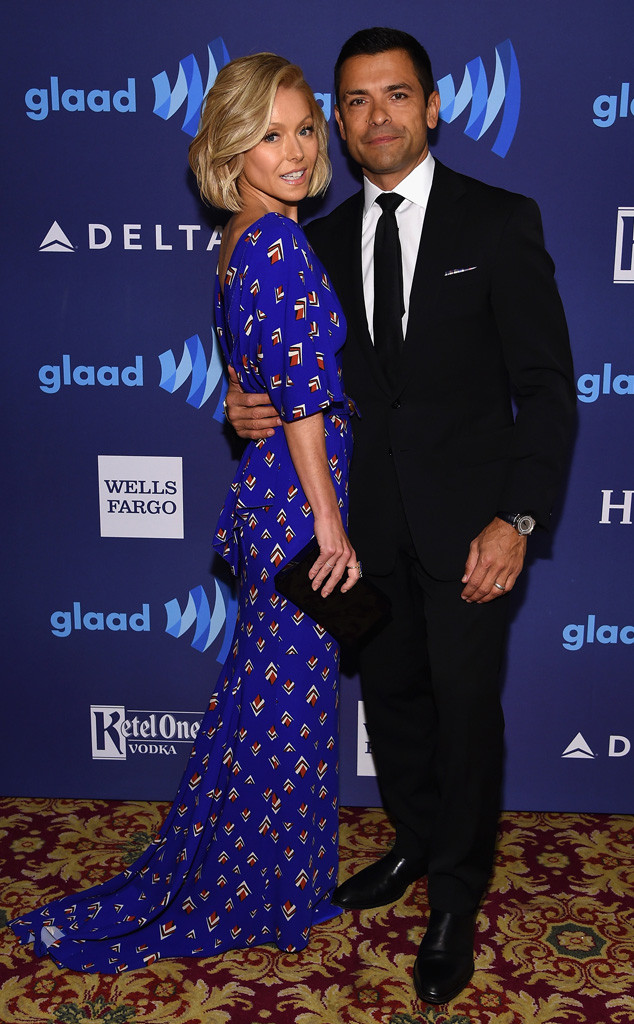 Mike Coppola/Getty Images for GLAAD
E! News caught up with Mark Consuelos just in time for the season-two premiere of Secret Guide to Fabulous.
Consuelos and his wife, Kelly Ripa are executive producers for the show, and when asked how they are able to work together so closely, and still remained happily married, Consuelos says, "It's funny, we were talking about it last night with our kids. You know, we've been working together since '94, so almost 21 years in close capacity, and I think at the end of the day we really, really get each other."
The 44 year-old confessed with a laugh, "I'm extremely annoying and she's very patient, so I think that's also how something works, that's why it works. So if two people live together, one has to be patient and typically the other one is very annoying."