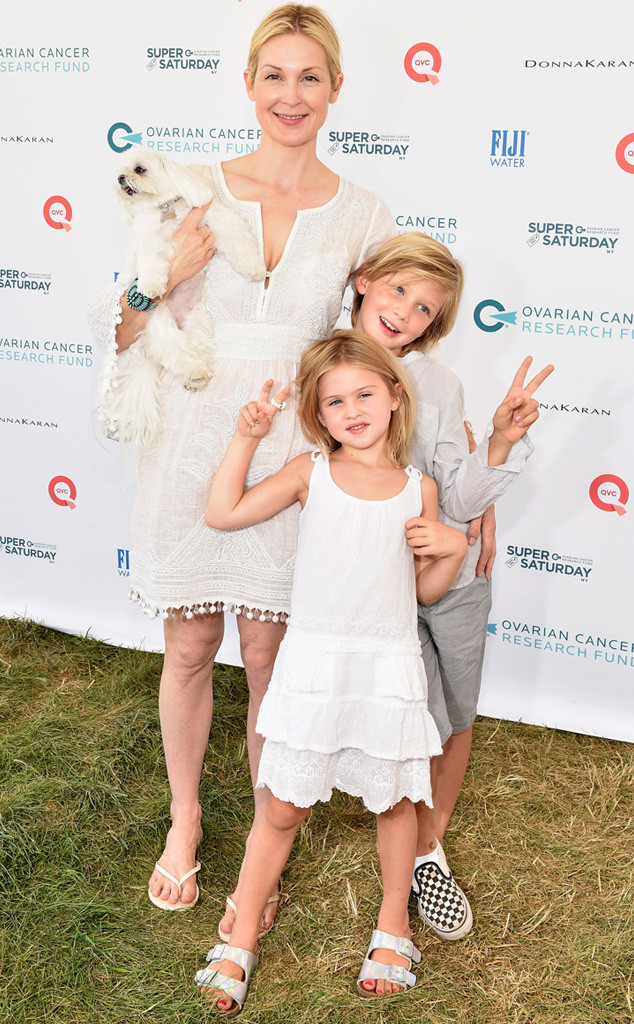 Eugene Gologursky/Getty Images
Kelly Rutherford and her son and daughter appeared to be in great spirits at a charity event on Saturday as she and ex-husband Daniel Giersch continue their custody battle, which has lasted for more than six years and spans two continents.
The 46-year-old Gossip Girl alum posed for playful photos with Hermes, 8, Helena, 6, and their dog at the Ovarian Cancer Research Fund's 18th annual Super Saturday NY event in Water Mill, New York.
She and her ex, a German businessman, share custody. She lives in the United States and he lives in Monaco. The children have for the past three years lived with him abroad because he is unable to travel to the United States, as he was deported and his visa was revoked.