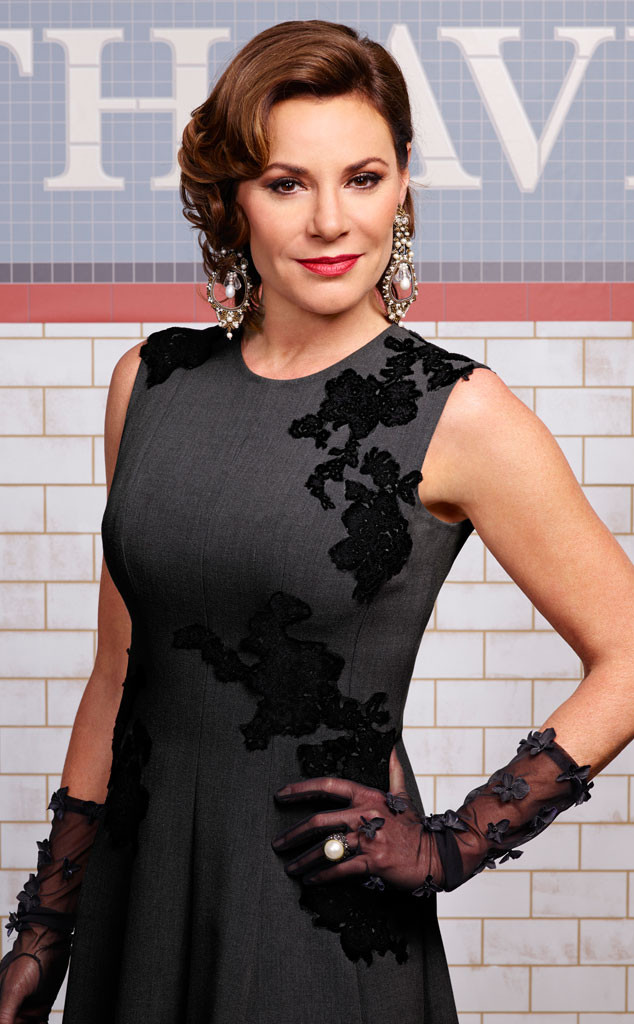 Mathieu Young/Bravo
My oh my has the Countess changed. Luann de Lesseps stopped by Bravo's Watch What Happens Live Thursday and host Andy Cohen presented The Real Housewives of New York City star with a supercut highlighting how much she's evolved since the show premiered in 2008. From "introduce me as Mrs. de Lesseps" to crawling around the beach with a stray dog in Turks and Caicos, Luann has sure come a long way.
"It's amazing," Andy said. "What happened to you?"
Well, divorce, grown up kids and then some happened to her.