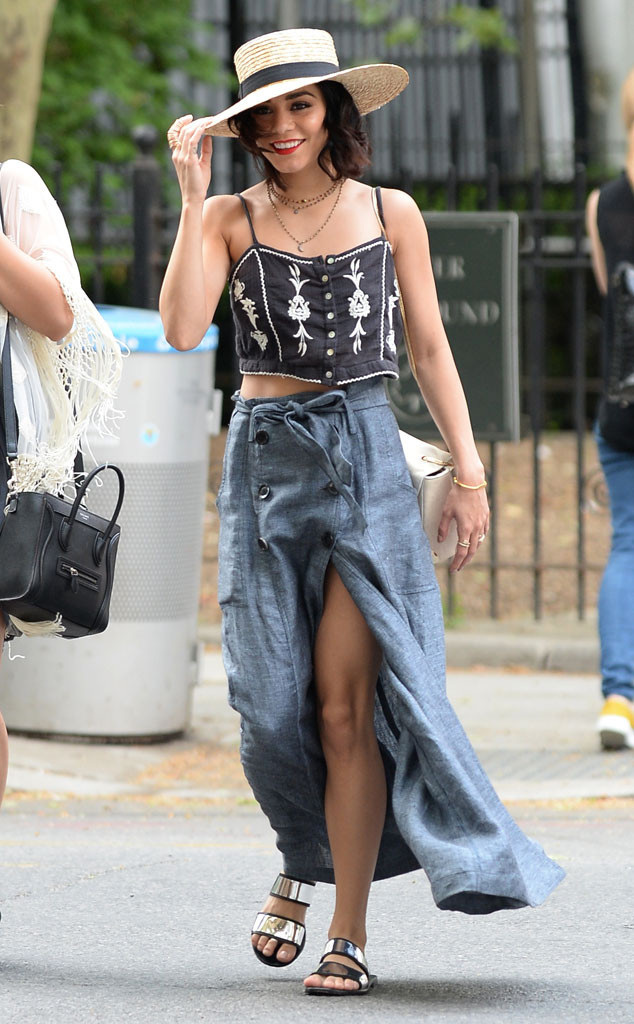 Gardiner Anderson/Bauer-Griffin/GC Images
Truth: Multifunctional fashion will never go out of style.
Hats, for instance, serve two purposes in our book: One is of the more obvious sun-shielding variety, but the second is purely for the sake of accentuating personal style. Throwing a topper on transforms an outfit, adding an element of elegance to an otherwise basic look—which is why E! Style Collective stylist Lindsay Albanese encouraged us to flirt with all with different shapes and sizes on the market.
For this season in particular, "the wider the brim the better," she noted.