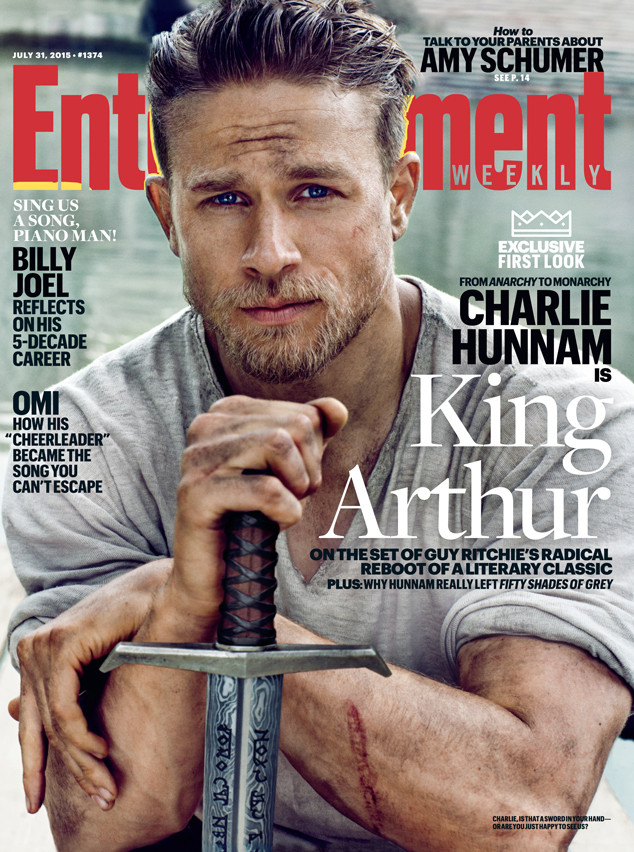 Entertainment Weekly
Nice sword, Jax Teller!
Charlie Hunnam may have ditched his Sons of Anarchy biker jacket but he is still as sexy and rugged as ever in his latest role. The 35-year-old British actor plays King Arthur in Guy Ritchie's Knights of the Roundtable: King Arthur, the latest reboot of the English medieval legend, which inspired The Sword in the Stone.
On the latest cover of Entertainment Weekly, released online on Thursday, Hunnam sports short hair but retains his Jax-like beard and mustache. He wears a gray, form-fitting V-neck T-shirt and rests one hand over the handle of a massive sword, presumably the magical Excalibur. His other arm sports a red gash.
"He's a little bit rough around the edges, but he's basically a survivor. He's a hustler," Hunnam told EW.