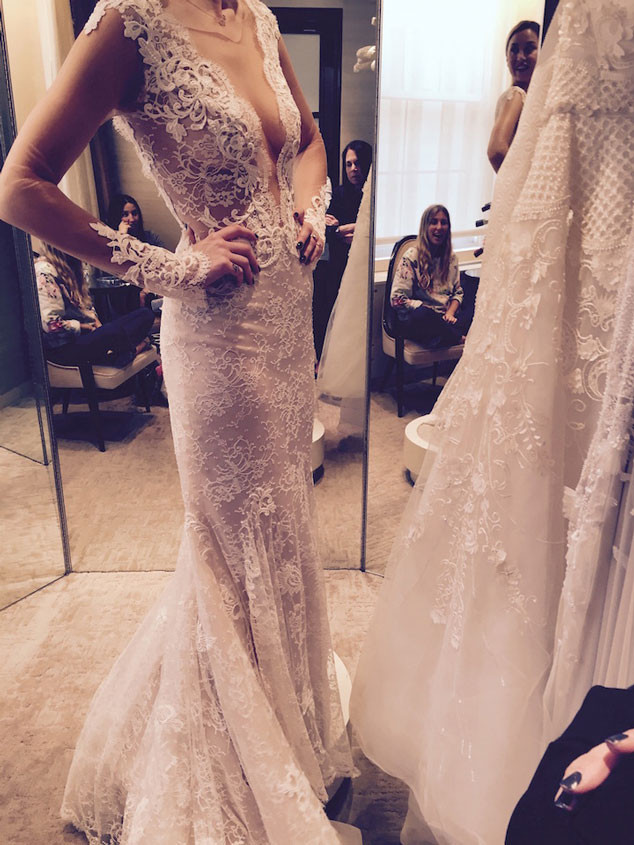 whitneyport.com
Saying yes to the dress is never as easy as it seems, right Whitney Port?
The engaged starlet took to her blog today to share a few wedding dress options after a quick bridal fitting. From plunging lace numbers with sheer sleeves to intricate strapless gowns, the 30-year-old obviously has a few stunning options to choose from.
But not so fast—The Hills alum isn't exactly sold on any of these dresses just yet.
"I thought I'd give you a peek inside my fitting room to get your thoughts on some of these dresses…Juuuust kidding," she shared on her blog.