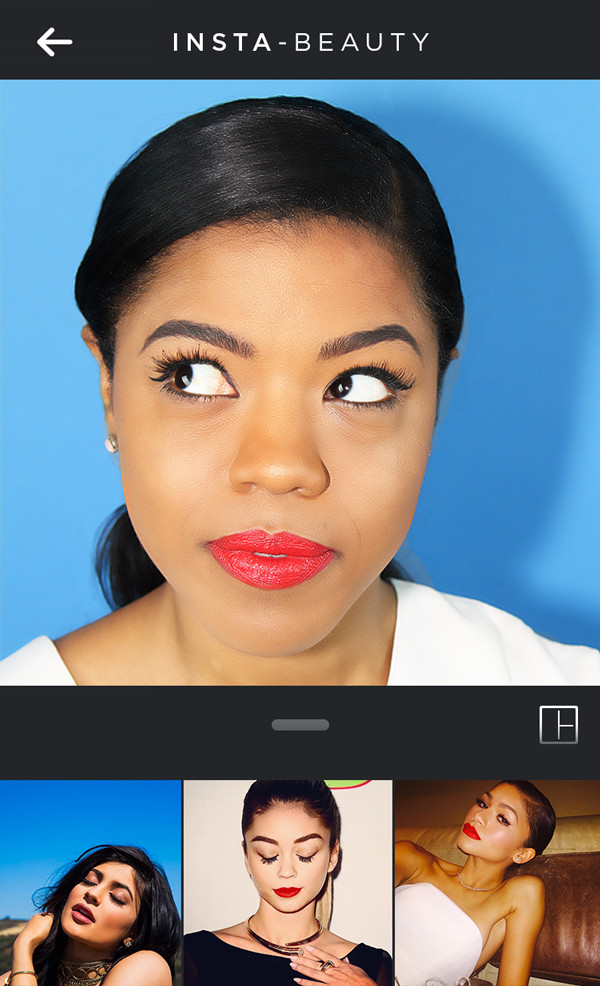 Kailey Strachan for E! Online
In our Insta-Beauty series, we bring you makeup looks inspired by our favorite, summer-worthy photo filters. It's picture perfection…all day long.
There's something dreamy about those hazy, vintage-looking filters we see all over Instagram. But in reality, who wants to look washed out? Even in these au naturel-trending months, a girl occasionally likes to make a statement…we just don't want wear layers of makeup either.
For this very reason, we turned to E! Style Collective beauty genius Julianne Kaye to show us how to get the perfect high-contrast beauty look—worthy of stars like Zendaya and Sarah Hyland—without sweating under a blanket of beauty products.