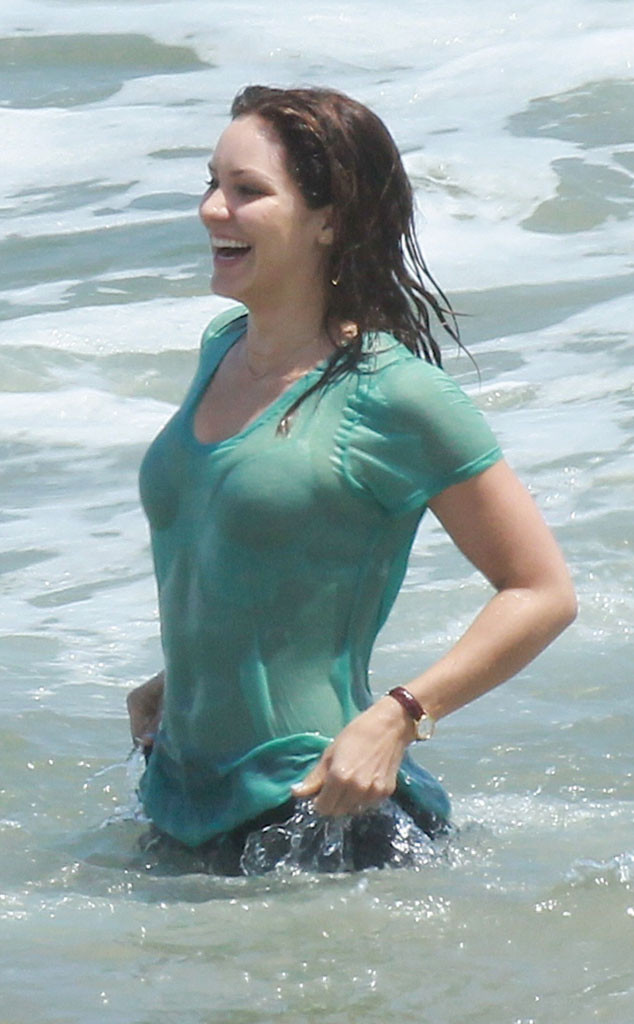 Pedro Andrade, © PacificCoastNews
Katharine McPhee and her Scorpion co-star (and boyfriend) Elyes Gabel are bringing a whole new meaning to the term beach day.
The loved-up duo were spotted—fully clothed, mind you—kissing and hugging one another between takes while filming their popular CBS series.
McPhee looked as happy as can be and made the most of her time on set by taking dips in the ocean and smooching her beau all while dressed in soaking wet jeans and a T-shirt—which you know can't be that comfortable!
Meanwhile, Gabel was equally as drenched and seen looking at his leading lady as she swam in the water and joked around with the crew.