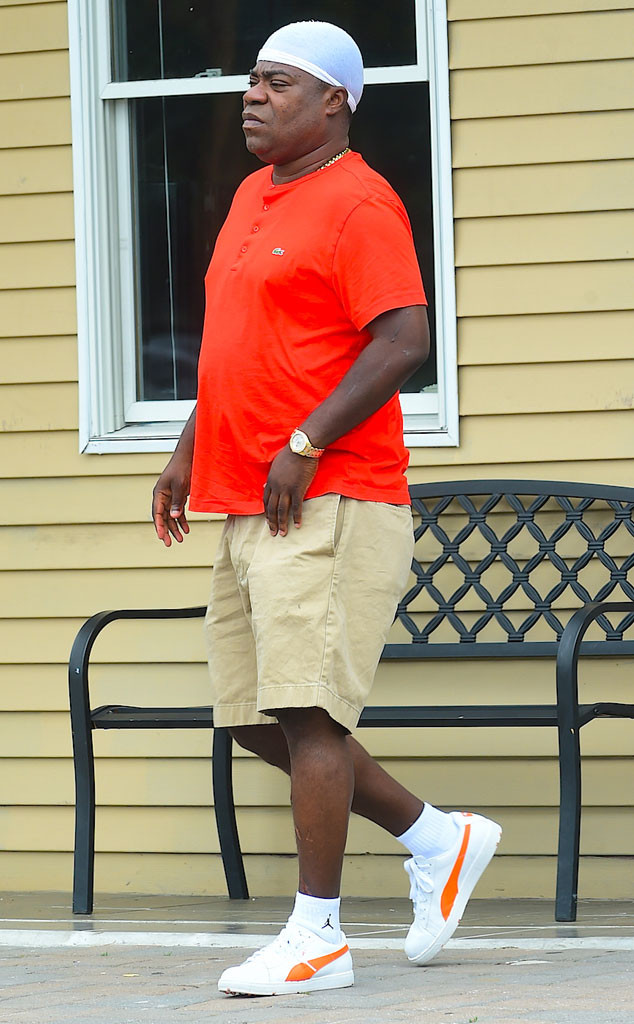 247PAPS.TV / Splash News
Tracy Morgan really is on the up and up!
The 30 Rock alum was spotted with his family and a chauffeur taking a trip to the car wash in New Jersey Tuesday, where he remained in the car while the employees washed his brand new Rolls Royce. Although he stayed inside for most of the trip, the comedian walked out to pay for the wash, where he showed the world that he no longer needs assistance by way of cane or walker—at least for short trips, anyway.
The Saturday Night Live veteran looked healthy and dressed casually in an orange Lacoste T-shirt and khaki shorts.
Morgan has come an incredibly long way since the deadly bus crash that killed his longtime pal James McNair. The actor suffered brain trauma, as well as a broken leg and ribs, but made his first TV appearance on Today in June, where he gave Matt Lauer an update on his health. Incredibly emotional, the interview revealed that Morgan still has a long way to go.