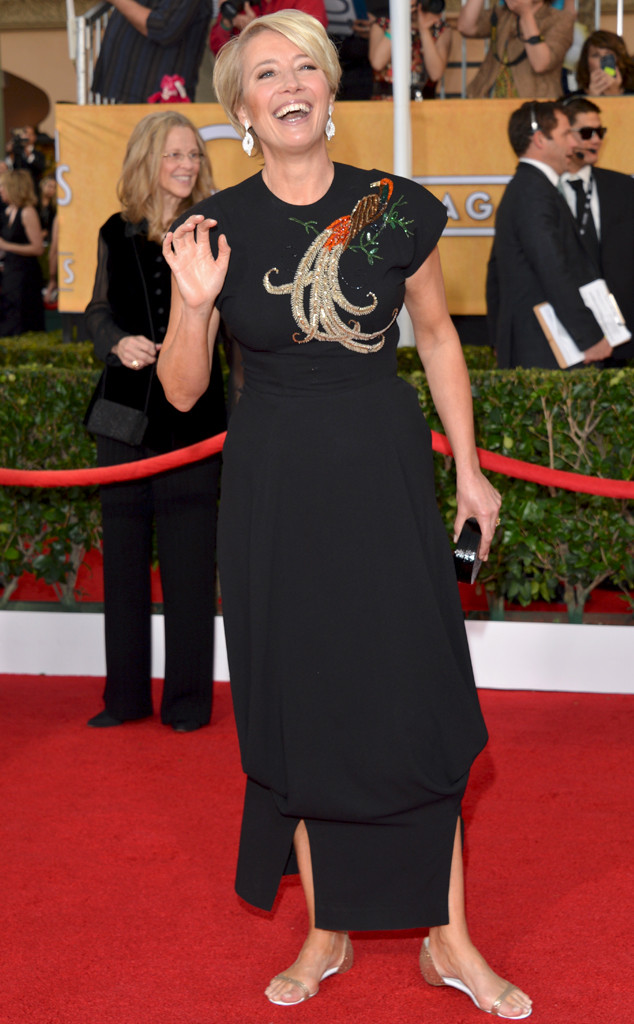 Lester Cohen/WireImage
Is sexism finally beginning to disappear in Hollywood? Not so according to Emma Thompson!
The A-list actress recently sat down with a British magazine to discuss the unpredictable industry she resides in. As it turns out, Thompson really wishes the world would improve for the sake of women.
"When I was younger, I really did think we were on our way to a better world and when I look at it now, it is in a worse state than I have known it, particularly for women and I find that very disturbing and sad," she told Radio Times (via The Guardian). "I don't think there's any appreciable improvement and I think that, for women, the question of how they are supposed to look is worse than it was even when I was young."
She added, "So no, I am not impressed, at all. I think it's still completely s--t, actually."