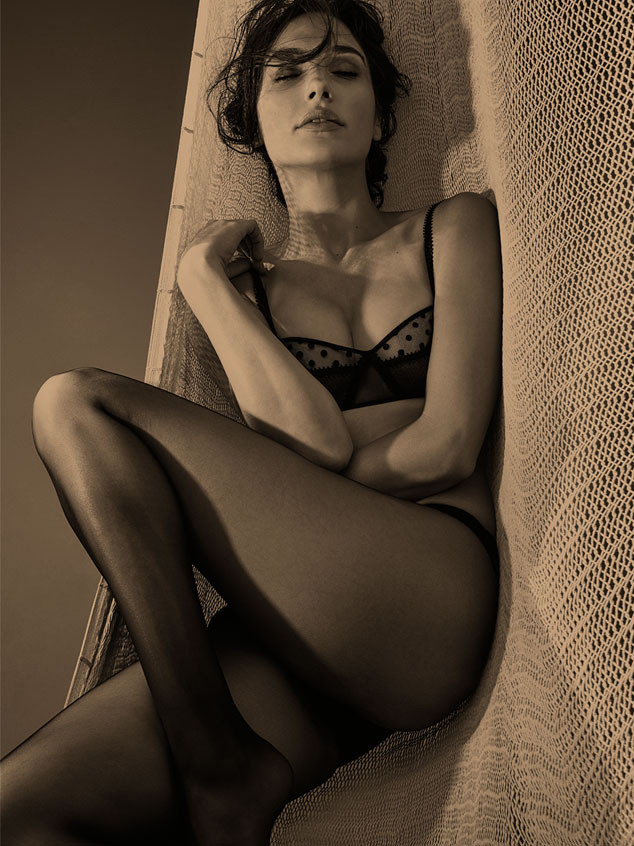 Interview Magazine
Talk about a Wonderbra.
Gal Gadot, who plays Wonder Woman in the upcoming Batman v Superman: Dawn of Justice, is showing off her hot bod in the new issue of Interview.
In the most revealing pic, the former Miss Israel is seen laying in a hammock in a lace bra, underwear and shear stockings. In another photo, she's wearing a shirt that's hiked up above her bra.
Godat's long legs, full lips and stunningly beautiful face will surely inspire many naughty thoughts.
"I'm so excited about this role," Gadot said of playing the iconic superhero. "I feel like I've been given a huge opportunity to inspire people, not only women. And not because of me but because of who Wonder Woman is and what she stands for. There's a lot of responsibility. But I have the best team and the best people to work with. It's going to be an amazing ride, knock on wood."