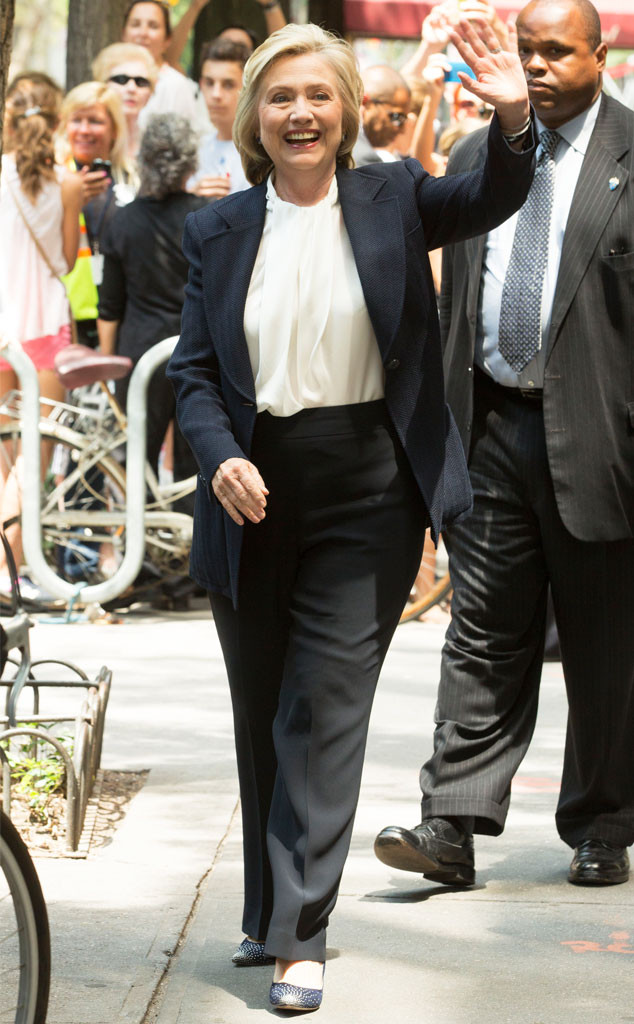 Janet Mayer / Splash News
Democratic front-runner Hillary Clinton answered the people's questions today.
The presidential candidate participated in a Facebook Q&A with fans on Monday which resulted in the 67-year-old covering a wide variety of topics, including political issues like immigration reform (Hi, Donald Trump!) and Black Lives Matter, as well as personal points of conversation, like being a grandmother and her love of pantsuits (LOL!).
So with so much to talk about, let's not waste any more time, shall we?
Here are six interesting things we learned today from Clinton's candid Q&A: