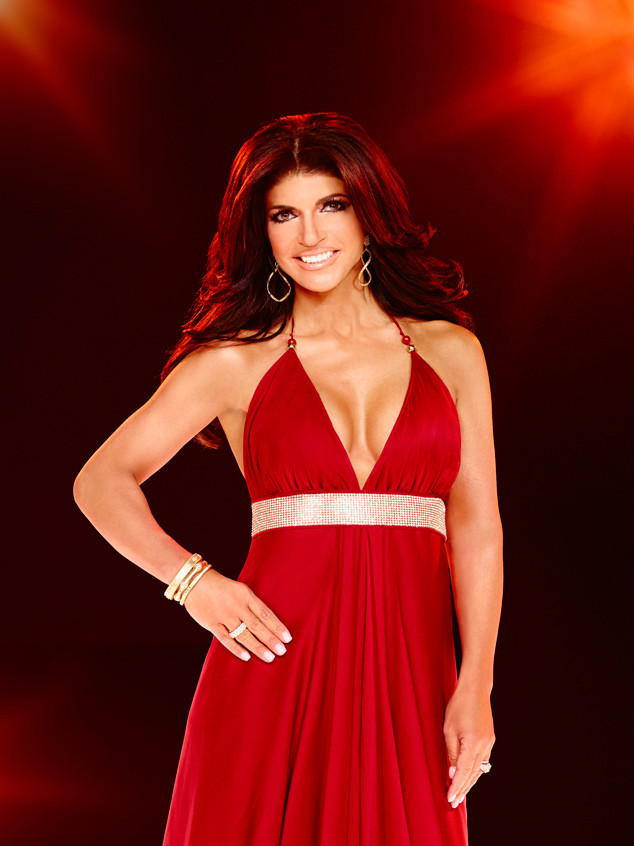 Bravo
Teresa Giudice's return to Bravo is coming a lot sooner than you'd think. Teresa, who is currently serving time in prison after pleading guilty to fraud charges, will make an appearance of sorts on her family's new special. By "of sorts" we mean you'll be able to hear Teresa, but not see her on camera. E! News has confirmed the show will feature some of her conversations with Joe Giudice and kids Gia, Gabriella, Milania, and Audriana.
"Viewers will hear her checking in and talking to her family," a show source told E! News.
The special, which started filming in June, is slated to air later this year. Teresa has been serving time since January 2015. Husband Joe is scheduled to turn himself in shortly after Teresa is released for his 41-month sentence. The couple's legal drama was chronicled during the sixth season of The Real Housewives of New Jersey. The status of the show has been in question while Teresa has been behind bars. Producers were meeting with potential new faces, but so far nothing concrete has come out about The Real Housewives of New Jersey.