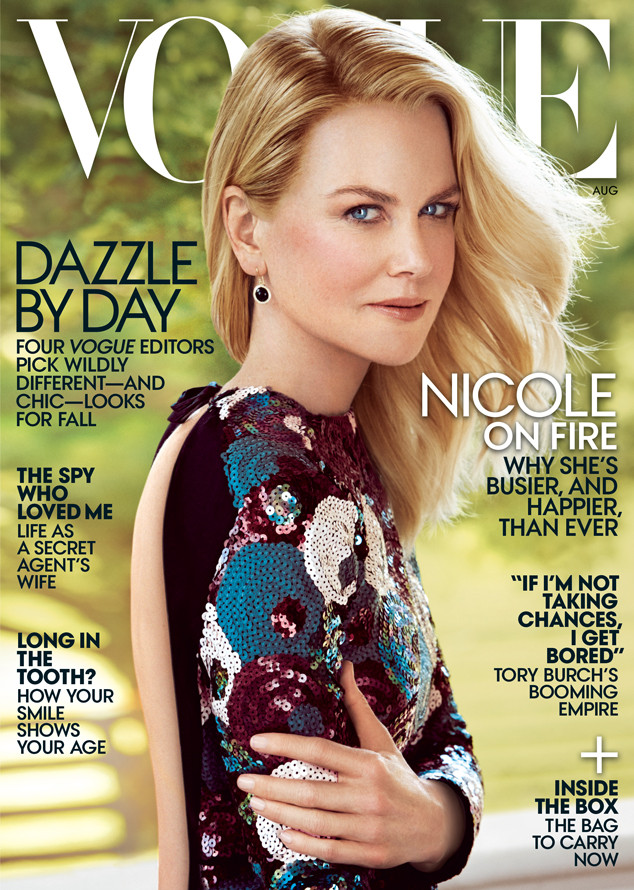 VOGUE/Patrick Demarchelier
Nicole Kidman opens her home to Vogue for the mag's August 2015 issue, revealing that her Nashville digs are, well, just as stunning as she is.
The star fronts next month's cover in a sexy, backless sequin dress from Marc Jacobs' fall-winter 2015 collection (more on that later), and dishes about family life in Tennessee with Keith Urban and their two little ones, Sunday Rose and Faith Margaret (Kidman also shares an adult son and daughter with Tom Cruise). In a candid interview with writer Jason Gay, the actress admits she wishes she had met and had more children with Urban sooner.
"I wish I could have met him much earlier and had way more children with him. But I didn't," she told the magazine. "I mean, if I could have had two more children with him, that would have been just glorious. But as Keith says, 'The wanting mind, Nicole. Shut it down.'"
For now, she has her hands full with two daughters under age 10, and has been keeping them close even while abroad filming her latest starring feature, Queen of the Desert, in Morocco.
"They come and sit on the set and go, 'Where are the snacks?'" Kidman quipped of her girls, who often visit her on set.