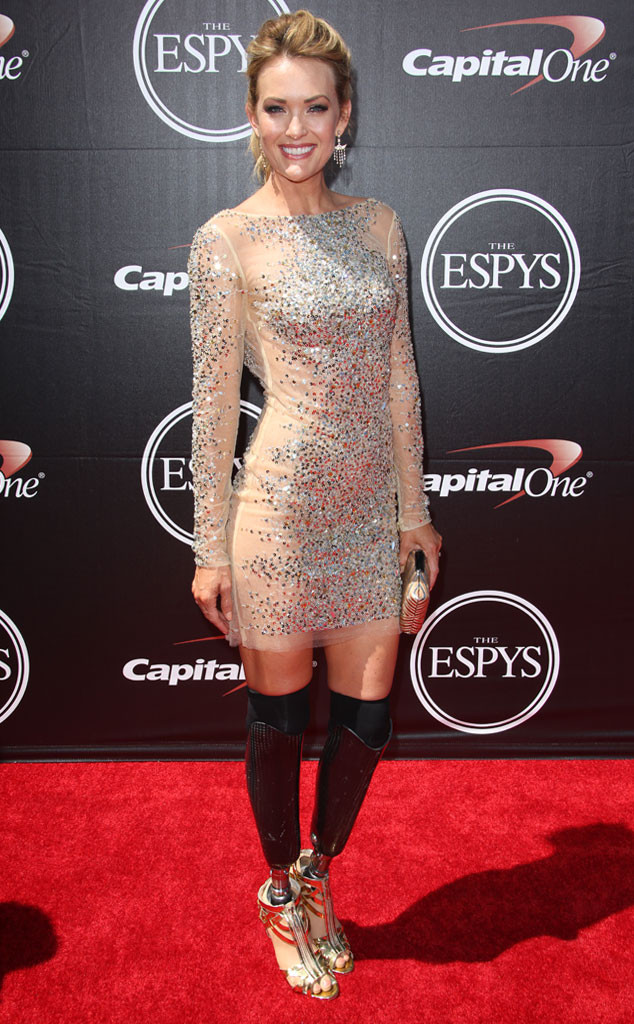 REX Shutterstock
Wedding bells are going to be ringing sooner rather than later!
So says Amy Purdy who is hard at work preparing for her upcoming summer wedding to fiancé Daniel Gale.
The world-class snowboarder has yet to reveal the exact day as to when she will say "I Do." But from what she revealed to E! News, it's only weeks away.
"We do have a date set and we are doing it very quickly," she told E! News exclusively at the 2015 ESPY Awards. "At the end of the summer, it will be done."
With only a few months to go, the former Dancing With the Stars runner-up totally has a dress, right? Not so fast!