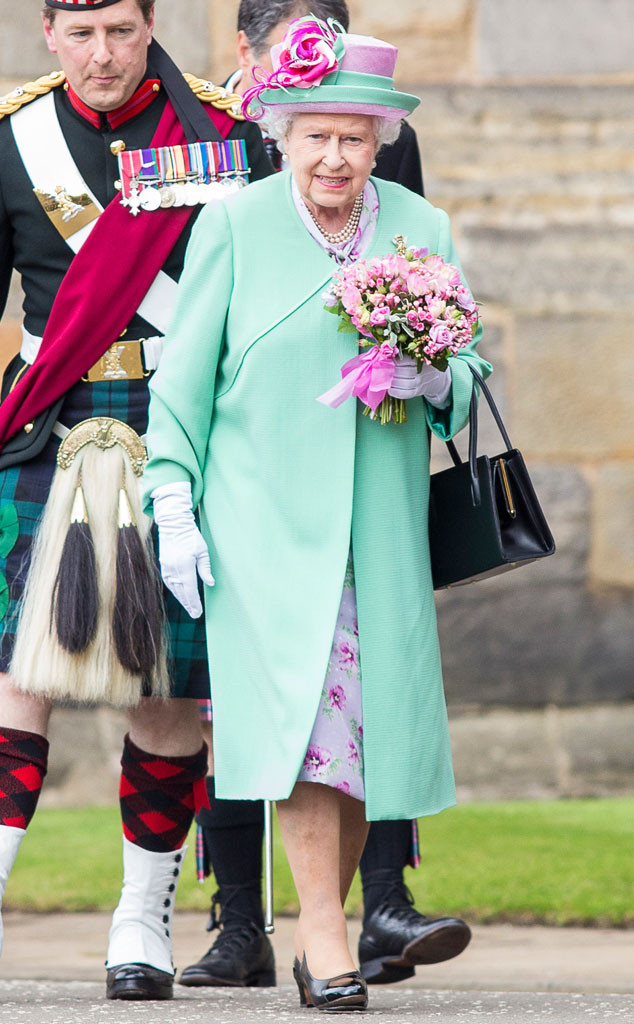 DMC / Splash News
The U.K. tabloid The Sun has published what it says is a never-before-seen "secret" video of Queen Elizabeth II giving a Nazi salute when she was about six years old and Buckingham Palace is NOT happy.
The 17-second black-and-white film was reportedly shot as early as 1933, when Nazi leader Adolf Hitler was appointed chancellor of Germany. The Sun said on Friday that the clip shows Elizabeth and her sister Princess Margaret, 3, playing on a lawn next to their uncle and future British king Edward VIII.
Elizabeth is seen raising her arm to wave at the camera, glancing at her mom, the Queen Mother, who then gives the Nazi salute at the apparent encouragement of Edward. Elizabeth then does the same and he follows suit. The newspaper had used a screenshot from the clip on its cover, with the headline, "Their Royal Heilnesses," a reference to "Heil Hitler."
"It is disappointing that film, shot eight decades ago and apparently from Her Majesty's personal family archive, has been obtained and exploited in this manner," a palace spokesperson told NBC News.