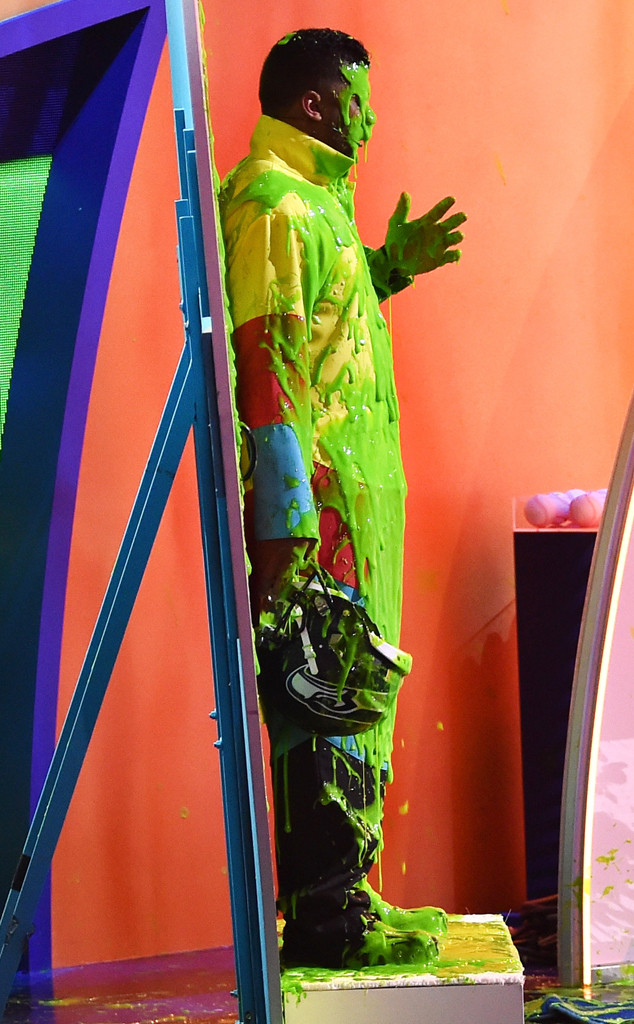 Kevin Winter/Getty Images
It's shaping up to be quite the sporty week.
On the heels of the very emotional and inspiring ESPYs last night came Nickelodeon's second annual Kids' Choice Sports Awards hosted by Seattle Seahawks quarterback Russell Wilson.
While last night may have had you grabbing the tissues every two minutes, tonight's show was a more fun and carefree telecast, which included games, A-list athletes and, of course, slime.
While honoring who the kids chose as their top players for different categories, celebs and young teens competed in a bunch of athletic games. For instance, the show kicked off with Nick Cannon walking out padded head to toe with a Nickelodeon blimp attached to the top of his helmet.
Why the pads? Because none other than Mo'Ne Davis had six chances to throw a baseball to crack that blimp. She got it on the second try.