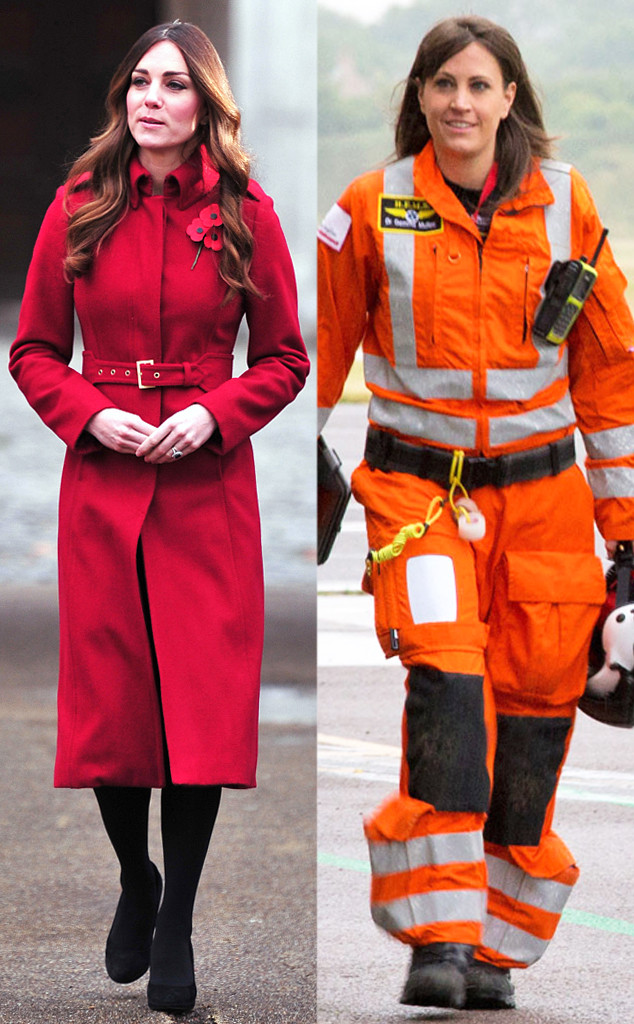 Getty Images/Photograp/REX Shutterstock, CARL COURT/AFP/Getty Images
There are plenty of brunette beauties in England...
But how many of them look so much like Kate Middleton? And what are the chances that Prince William would be partnering with two of them?! (Albeit in completely different ways, of course.)
Meet Dr. Gemma Mullen, who was the doctor on call yesterday when the Duke of Cambridge completed his first rescue mission since becoming a full-time pilot for the East Anglian Air Ambulance. The pair were among the crew dispatched to aid a man in his 50s who had suffered a suspected heart attack, according to the Daily Mail.