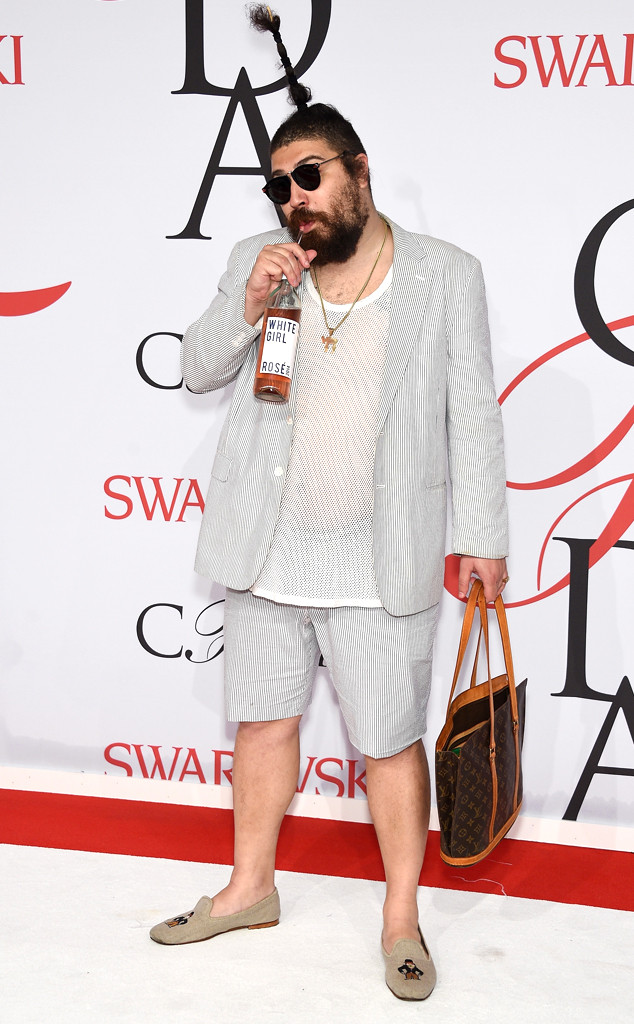 Dimitrios Kambouris/Getty Images
From Instagram to the catwalk...literally!
As announced today by The Hollywood Reporter, Instagram star The Fat Jewish is about to take his career to brand new heights. Model heights. That's right, Josh Ostrovsky (he has a real name, after all) is about to hit the catwalks. The star just signed with One Management Agency, which also happens to play hosts to big names like Bar Refaeli and Karolina Kurkova. Talk about the big leagues.
You probably have a lot of thoughts now. Chief among them is most likely huh? And then maybe how the heck did The Fat Jewish land a modeling contract? Well, according to an interview he gave to THR, he was actually discovered.
"I was laying on a towel in a parking spot in SoHo — I put money in the meter so it was mine to do whatever I wanted with," he said. "And was tanning in a used Versace speedo that I bought on eBay, and got spotted. It all happened so fast, it was truly a blessing." Didn't he mean a #blessing? He should speak solely in hashtags, after all.