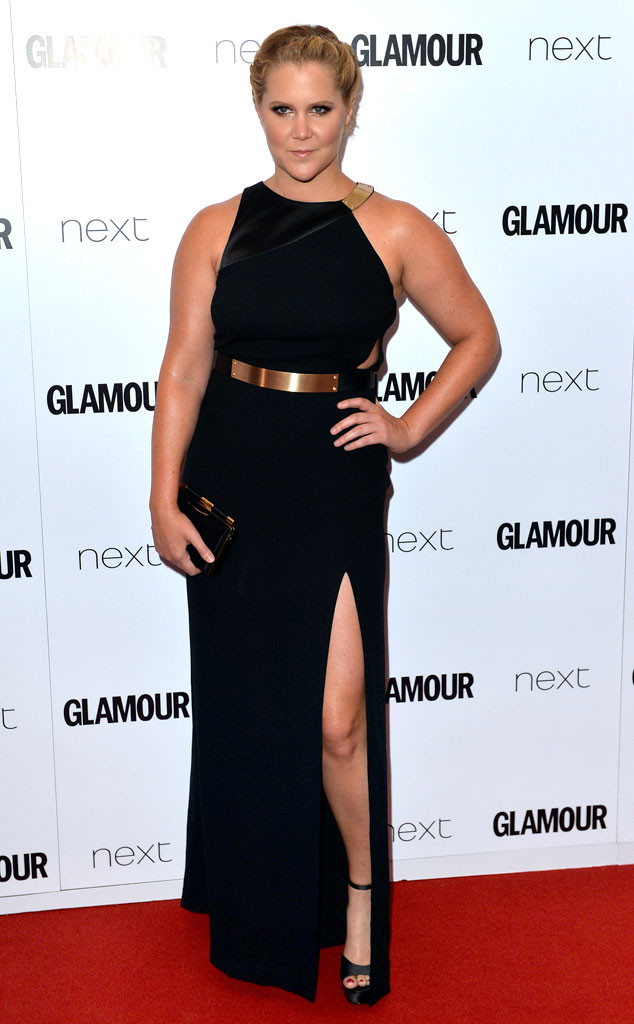 Anthony Harvey/Getty Images
Amy Schumer is never afraid to talk about sex!
In a new interview with Complex, the hilarious 34-year-old comedian reveals if she's just as outrageous in her personal life as she is on stage.
"I've been saying onstage a little bit that I've never hooked up after a show. I say, 'I'm not doing this for the dick,'" the Emmy-nominated Inside Amy Schumer star tells the mag. "Because male comics get a lot of pussy. I'd go as far as to say 'undeserved pussy.' But it's just different. I go right to my hotel after the show. I'm not hanging out. I'm an introvert. I like to talk to one person, and I need to kind of recharge. I'm very close and funny with my friends and family, and then other people I'm very careful with. I'm not the girl who'd be at the bar like, 'Yeah, I'll do shots with you guys!' I'd be faking it. I'm down to have a conversation, but I'm not a party animal."