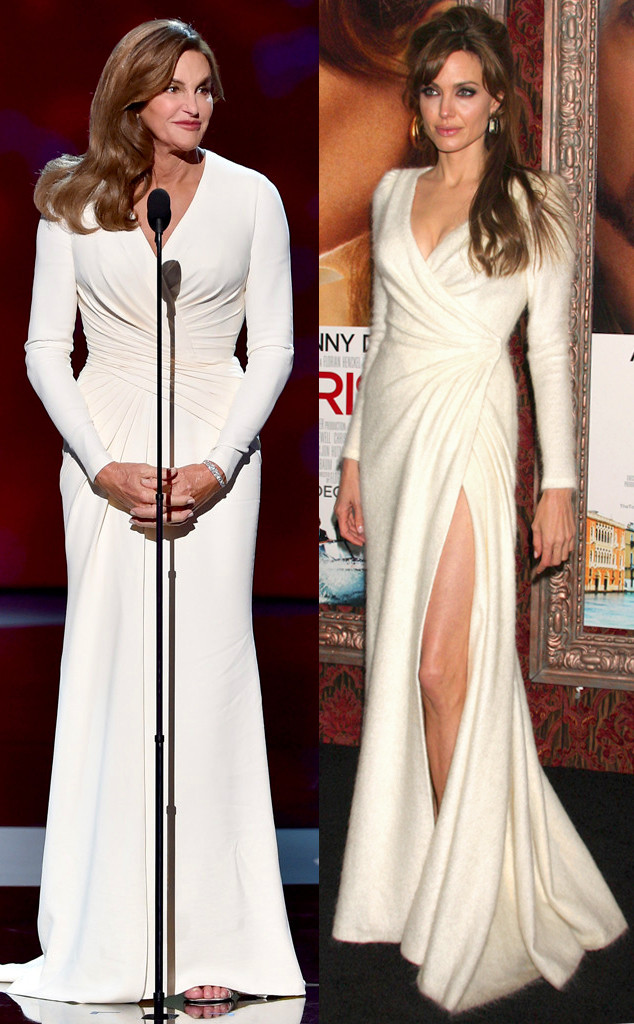 Kevin Winter/Getty Images; Henry McGee/Globe Photos/ZUMAPRESS.com
Caitlyn Jenner stunned the crowd at the 2015 ESPY Awards: First, with her eloquent, emotional speech urging viewers to give trans people their respect. Second, with her form-fitting Atelier Versace gown.
The star took to the stage to receive the 2015 Arthur Ashe Courage Award in a floor-sweeping white confection featuring a plunging neckline, long sleeves and ruching at the waist. We almost had to do a double take, however, because the gown is nearly identical to a Versace number Angelina Jolie donned to the New York City premiere of The Tourist in 2010.
It's not insanely surprising that the two might rock similar looks: Yesterday, a source told E! News that Jen Rade, Angelina's stylist, would assist in dressing Caitlyn for the night.