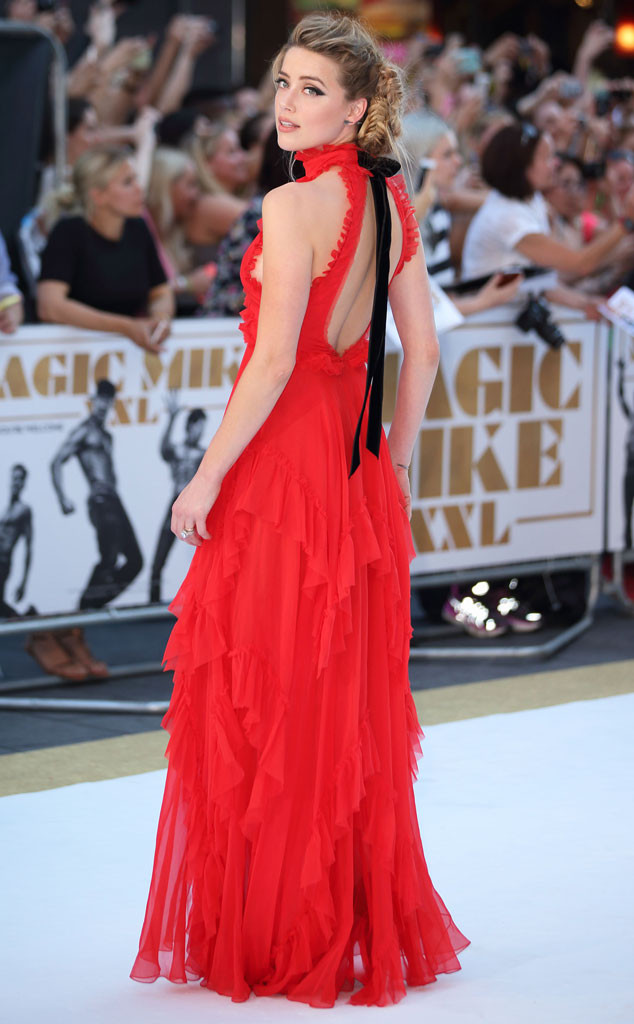 Mike Marsland/WireImage
Australia's Department of Agriculture won't let sleeping dogs lie.
Amber Heard has been charged with illegally smuggling her dogs, Boo and Pistol, into the country in April. The Magic Mike XXL actress' husband, Johnny Depp, failed to declare his Yorkshire Terriers when he traveled Down Under, thereby violating the rules of Australia's Quarantine Act 1908. At the time, Agriculture Minister Barnaby Joyce demanded the dogs leave the country or risk being euthanized. Depp and Heard complied with Joyce's request, and their dogs returned to L.A.
The doggy drama didn't end there, though.
The Paranoia actress, 29, was charged this week with two counts of illegal importation contrary to the quarantine act and one count of producing a false document; it was not specified what document it was.
"Ms. Amber Heard was served with a summons issued by the Commonwealth Director of Public Prosecutions on July 14. The CDPP's action follows an incident where a biosecurity officer attended a Gold Coast property in April and found two dogs alleged to be illegally imported," a spokesperson for Australia's Department of Agriculture told E! News in a statement Wednesday. "All animals entering Australia must have an import permit, and have undergone relevant testing and health checks signed off by a government veterinarian from the exporting country to ensure pests and diseases from overseas are not brought here."
Heard faces a combined 11 years in prison for all three charges.
The actress was issued a summons to appear in a Queensland court on Sept. 7.
Heard has yet to comment on the charges.
Joyce discussed Heard's charges with the media Thursday. "Everything in Australia, we absolutely enforce and make sure people understand, look, a lot of things we're easy-going about, but we're not easy-going about biosecurity. We're deadly serious about it," he said. "Every person is equivalent before the law. So, Ms. Heard, just like you or I, have the capacity to go to court and present their case." Joyce added, "All people are equivalent before the law and I think that's the Australian ethos and we like it that way. If you get into strife, you have to defend yourself and there is no preference shown to anybody and if you've got a good case, you prevail, and if you've got a bad one, well, you get a bill."
"Not that I planned it that way, but you couldn't have bought the advertising that it got for Australia's biosecurity processes," he said. "It became the biggest issue in the world for a day. I didn't want that to happen. It did happen. I suppose you take from it what you can and I think everybody understands now when they come in on a plane that Australians are deadly serious about their biosecurity protocols."