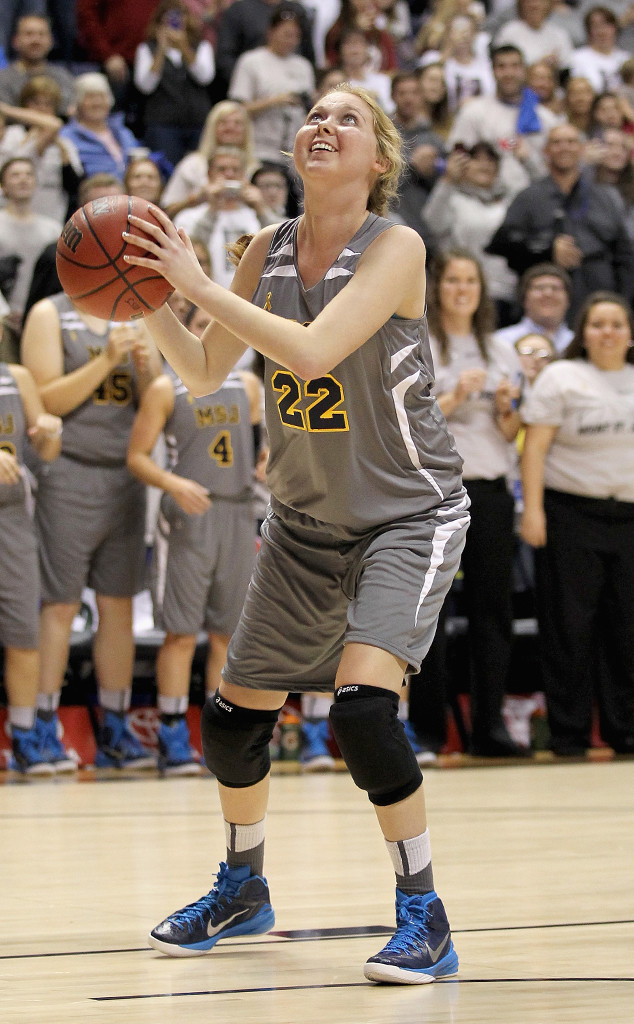 Andy Lyons/Getty Images
The ESPYs are proving to be quite the tear-jerker tonight.
Among the number of inspirational stories shared on the awards show was one especially heartfelt tribute to Lauren Hill, a 19-year-old young woman who battled an inoperable brain tumor to achieve her goal of playing college basketball while helping to raise money for cancer research.
Golden State Warriors player and NBA MVP Stephen Curry took the stage to introduce a montage in honor of Hill, which included footage of one of her most memorable days. "Today means something so much bigger," she's heard saying in the clip. "It means my first college game. Not my last one, my first one."