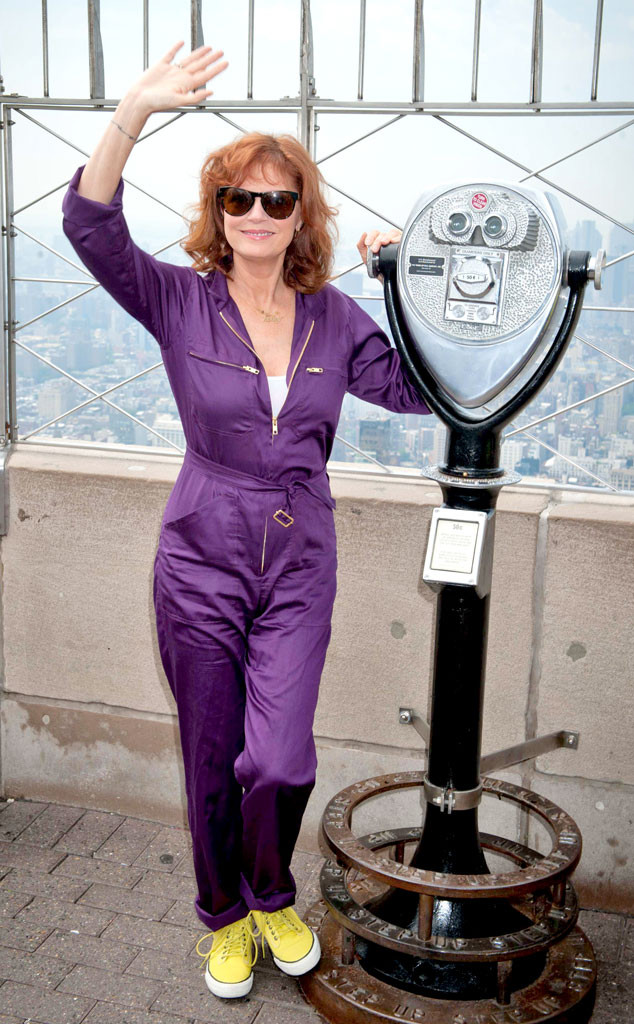 Courtesy: Bryan Smith/Empire State Building
We've said it before and we'll say it again: Susan Sarandon is the coolest grandma ever. Hands-down, no questions asked, there is no grandmother in the world who is more hip and happening than Susan Sarandon.
But after yesterday's hilarious (and amazing) exchange with Action Bronson and A$AP Rocky in which the actress invited the rappers to "blaze one," we realized that Sarandon is actually just an all-around cool person, grandma or not. In fact, we'd say that she's at the top of our list of all the Hollywood leading ladies that we'd like to grab a beer with.
(That's right, Jennifer Lawrence, you just got booted.)
So in honor of Susan Sarandon's pure badass-ness (and in minor hopes that she'll want to reciprocate our feelings), here are 10 reasons why we want to be her BFF.