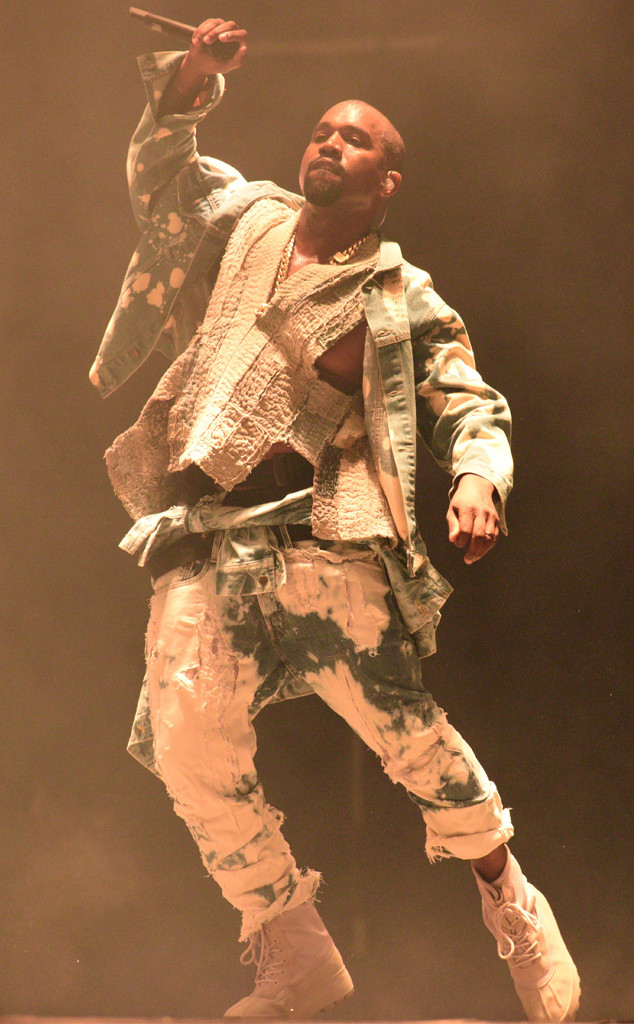 OLI SCARFF/AFP/Getty Images
UPDATE: It seems that the movement against Kanye's performance at the Pan Am games has gone official. Yep, you guessed it: There's a petition. The change.org plea is asking officials to remove the rapper as the headliner and replace him with a native Canadian along the likes of Drake or The Weeknd. These things rarely turn out in the petitioners' favor, but as of this publishing it does have over 41,000 signatures. Ouch?
Kanye West just booked another big gig, but not everybody wants to share in his success.
The rapper is going to be headlining the closing ceremonies of the ongoing Pan Am games (basically the Olympics for a much smaller audience). The news was first reported by Canadian native and Minnesota Timberwolves player Anthony Bennett via tweet, and later confirmed by the Canadian Olympic Committee.
It's only the latest in a straight-up Canadian lovefest for West (he performed at Ottawa Bluesfest this past weekend), but it seems that the Canucks might not feel the same way. In fact, there's a sizable portion of Canadians who are pretty riled up about the Pan Am booking.