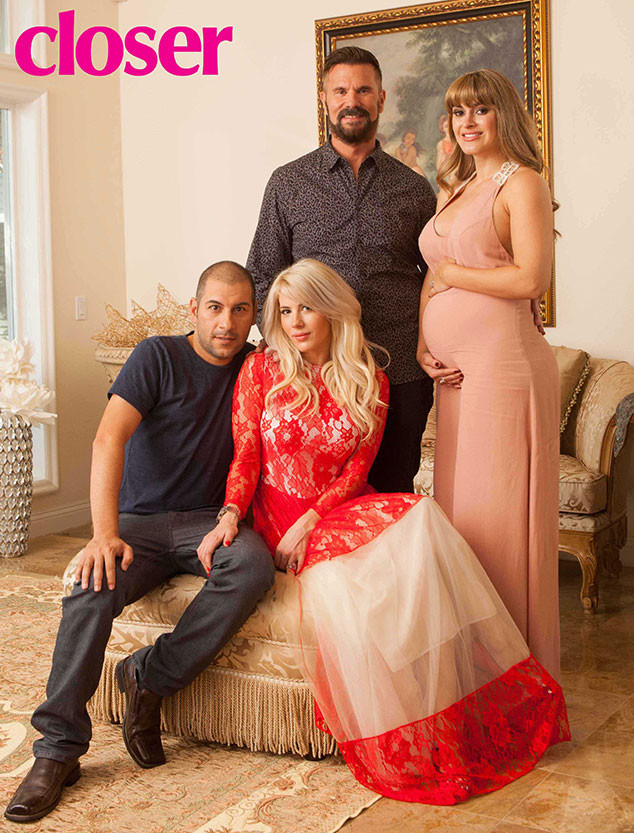 Closer Weekly
And a baby makes four!
Shayne Lamas and Nik Richie welcomed their second child earlier this month, a baby boy, via surrogate.
Closer Weekly broke the happy family news and reported that the newest addition to the brood was born shortly after midnight on the Fourth of July.
Coming in at an impressive 6 lbs., 4 oz., a source told the magazine that "the new bundle of joy arrived via natural water birth and everyone is happy and healthy."
Earlier this year, it was revealed that Lorenzo Lamas' wife, Shawna Craig, was the surrogate for her stepdaughter, who was unable to have any more children following a near-fatal pregnancy back in 2014.
At the time, Shayne Lost the baby boy she was carrying after a rare uterine rupture. She explained on social media that she was 20-weeks pregnant before she was rushed to the hospital.