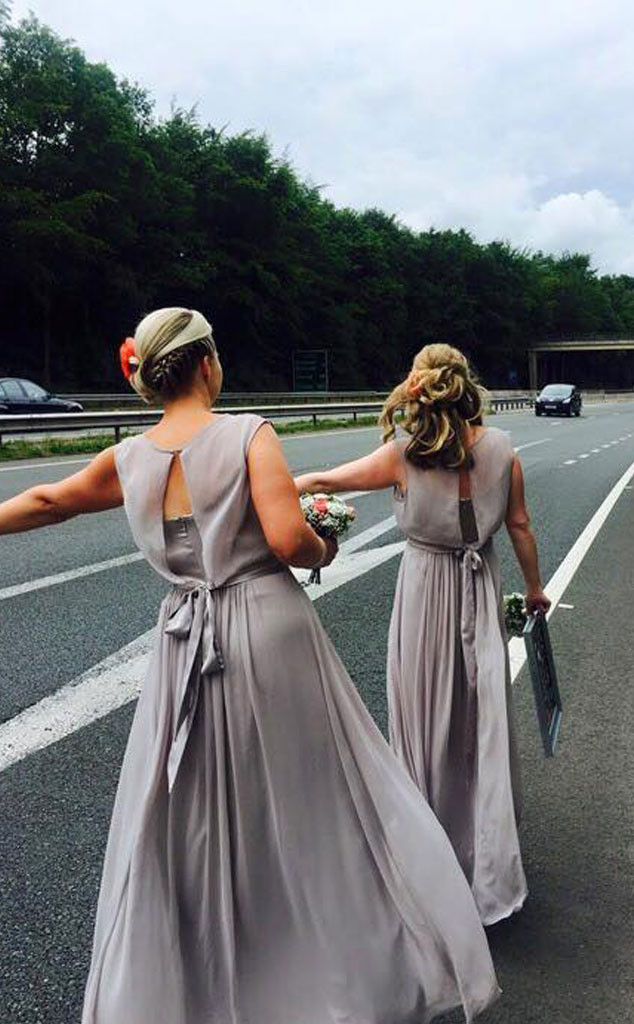 Facebook
Something old, something new, something borrowed, something blue...but wait! Where is everybody?!
One bride almost found herself without a bridal party last Saturday after the car carrying her bridesmaids and her mother found broke down en route to her wedding. Luckily, a good Samaritan saw their distress on the side of the road, and gave the women a ride to the wedding venue.
And afterward, the bride, Bethany Mouatt, decided she just had to thank the stranger who got her girls to the church on time! She told Britain's Telegraph how it all went down:
"There had been a few dilemmas leading up to the wedding day, including the taxis booked for the bridesmaids turning up a little late," she recalled. "In a fluster, we all started our journey to the venue, Tower Hill Barns.