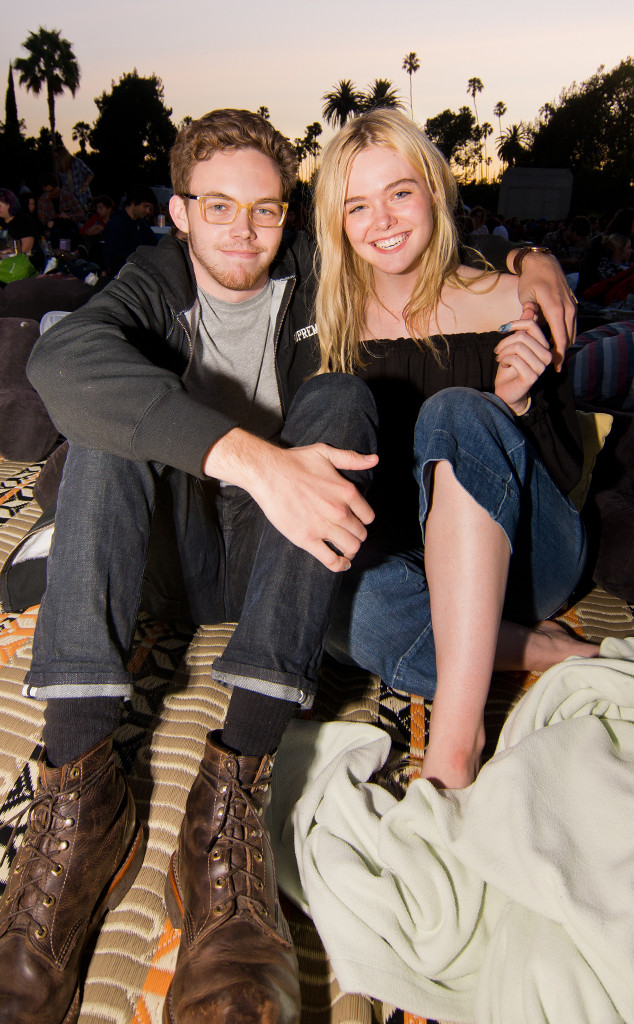 Courtesy Cinespia
Elle Fanning is getting cozy during her movie nights!
Dakota Fanning's sister, 17, was spotted cuddling up with Zalman Band during Cinespia's screening of Hard Day's Night over the weekend. Both put on ear-to-ear grins as they smiled for the camera while sitting comfortably on a blanket. There's nothing like outdoor movies in the summer, is there?
Elle looked great, dressed casually in flared jeans and a black off-the-shoulder top. She donned an au naturel-looking face, opting for a mostly makeup-free look. Her new friend also went with a casual look, wearing jeans, a gray T-shirt and zip-up fleece jacket. Band has his arm draped around his gal-pal while she has his hand in hers.
So cute!