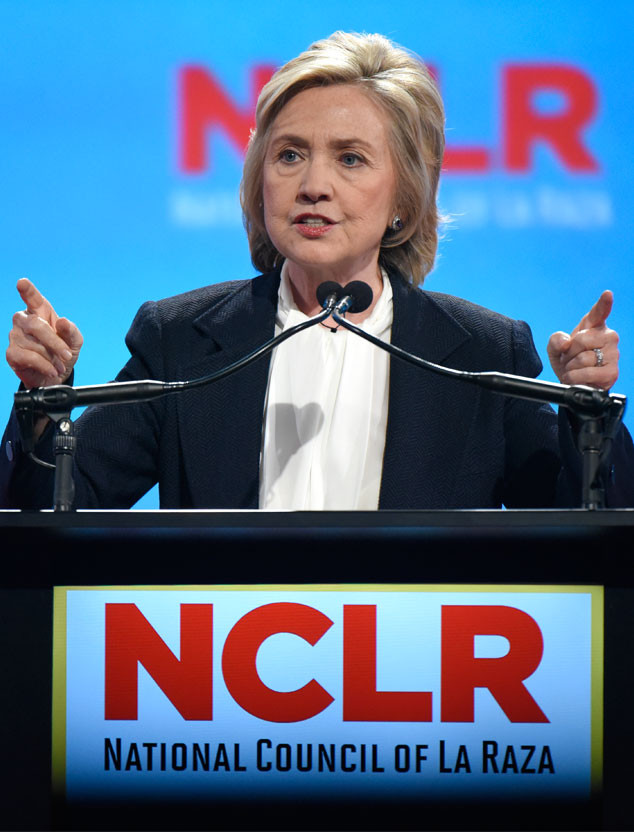 Ed Zurga/Getty Images
While Donald Trump's persistence in excoriating illegal immigrants and the Mexican government has made for some entertaining headlines, Hillary Clinton is over it.
"Para el Señor Trump, solo tengo una palabra," Clinton's account tweeted today, translation, "I have one word for Mr. Trump."
And that word is: "¡Basta!" or "Enough!"
Clinton, whom Trump last week called the "worst Secretary of State in the history of the United States," sent the tweet out as she joined her fellow Democratic presidential candidates in addressing the National Council of La Raza—which advocates for progressive immigration policies—in St. Louis, Mo.