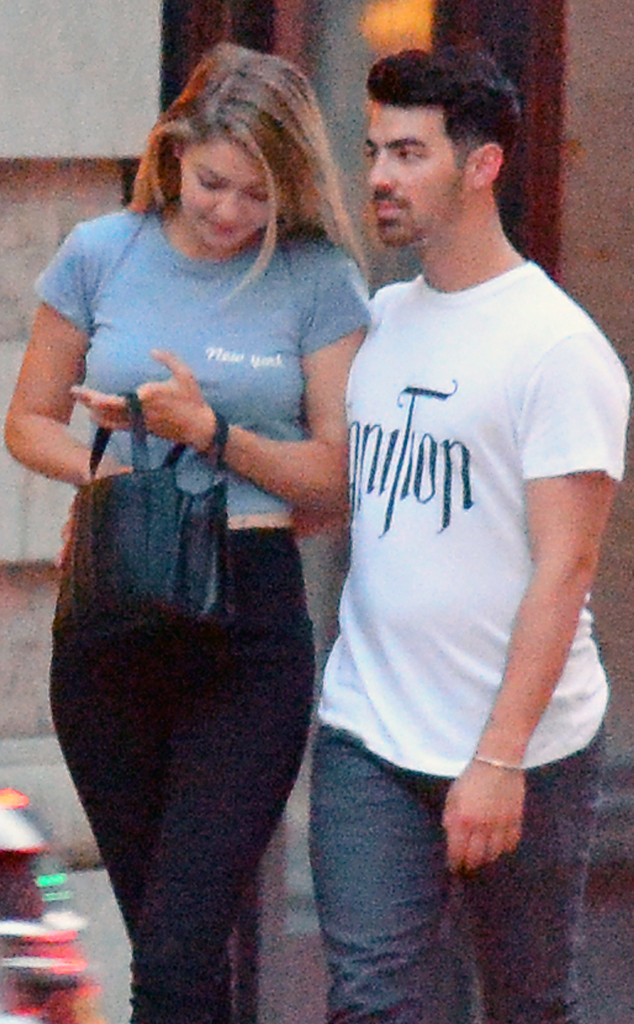 You better believe this romance is burning up!
Shortly after attending Taylor Swift's concert over the weekend, Gigi Hadid and Joe Jonas decided to enjoy some one-on-one time together in the Big Apple. What came next was some adorable PDA that is sure to get fans talking.
After enjoying a meal at La Esquina restaurant in New York City Sunday night, the Hollywood pair was spotted leaning in for a kiss as they left the establishment.
Wearing high-waisted capri pants with a gray T-shirt, Hadid dressed perfectly for a casual summer night out while Jonas opted for a classic white shirt with jeans.