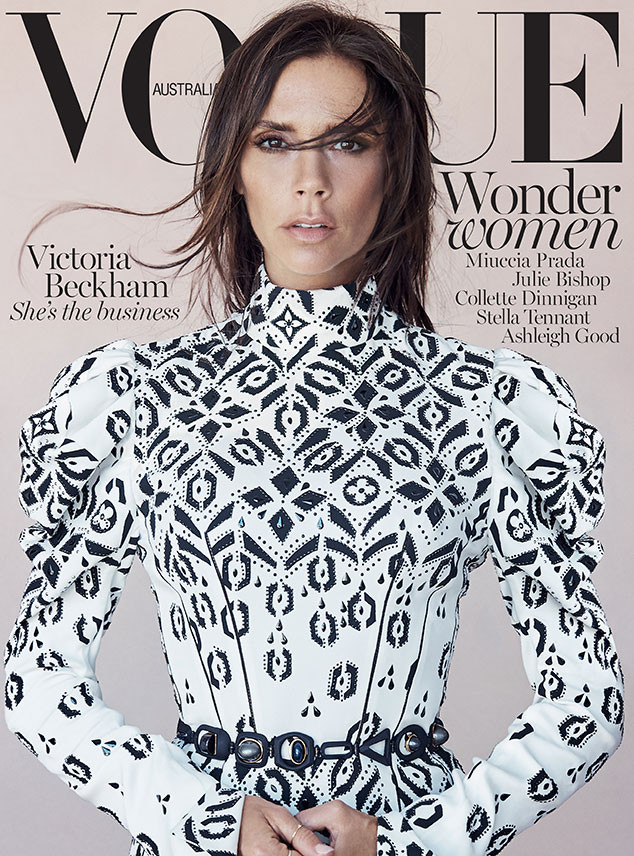 Patrick Demarchelier
Victoria Beckham is all about finding the "normal" in her life.
Sure, she might have been part of the Spice Girls, and yes, she has made a hugely successful name for herself in the fashion industry, but she's just trying to be a regular mom and businesswoman. Appearing on Vogue Australia's August cover, Beckham opens up about building her fashion empire, her family and work.
Even though David Beckham's wife looks anything but normal, she tells the magazine that her weekends are just like everybody else's: running errands, driving her kids someplace and grocery shopping.
"I like doing those kinds of things," she explains. "That's how our entire weekends are taken up, really."
She adds of life at home with her children, "Sometimes when I'm screaming at them to do their homework or clean their teeth, I say, 'Mummy was a pop star once. Mummy was somewhat cool!'"